The cost of gorilla trekking is relatively high compared to other wildlife encounters as we will discover in this article. What is gorilla trekking and why is it so expensive? Gorilla trekking is one of the most thrilling wildlife activities in Africa. The experience is different from a game drive in the Serengeti, Masai Maraa or Kruger National Park. Gorilla trekking is special because mountain gorillas look and behave like we humans. They live in families led by a dominant silverback who dictates everything that is done by the group. Gorilla trekking is expensive because mountain gorillas are endangered and because of that many people want to see them. The high numbers of tourists interested in observing wild gorillas has forced many governments to raise the price of permits. You can say the principle of demand and supply applies here – The higher the demand, the higher the price. But demand is not the only explanation for the high cost of gorilla permits. There is a great need of funds to protect the primates as you will find out from another article about whether gorilla trekking is ethical or not.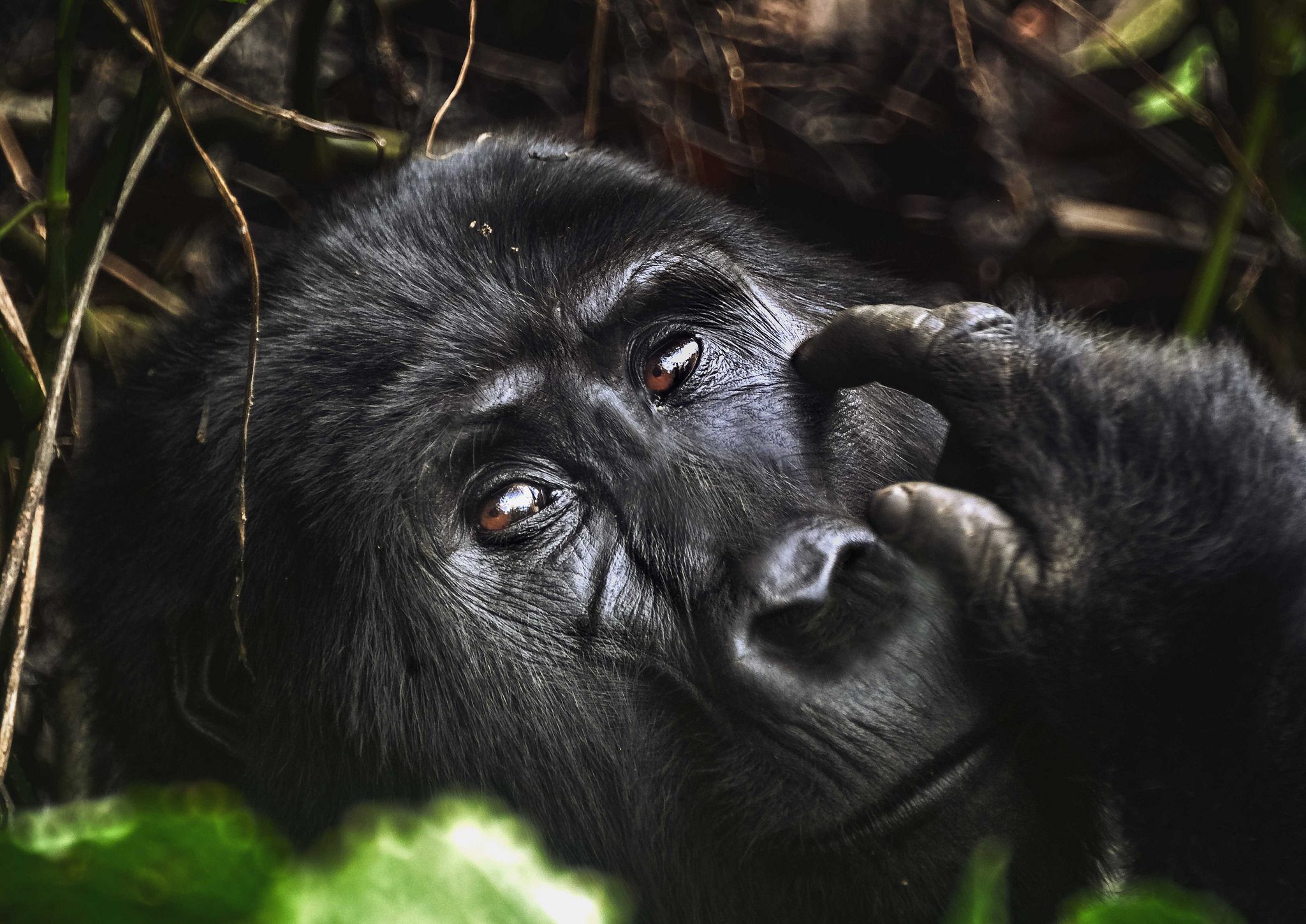 Gorilla conservation involves significant investments in research, infrastructure, Rangers and scientists. This requires money. Part of the money collected from gorilla permits is used to fund activities related to protecting these majestic primates. In general, 15% of the money collected from gorilla permits goes to the government, 10% to the local communities and 75% to gorilla conservation. It is important to note that if the cost of gorilla permits were reduced considerably, too many tourists would visit the primates hence affecting the overall well-being of the few habituated gorilla groups.
Note: Mountain Gorilla trekking is possible only in Uganda, Rwanda and the Democratic Republic of Congo. In Uganda, mountain gorillas can be tracked in Mgahinga and Bwindi National Park. In Congo, the primates are found in Virunga National Park while in Rwanda it is the Volcanoes National Park.
The Cost of Gorilla Trekking in Uganda, Rwanda and Congo
The cost of gorilla trekking differs from country to country. It is important to note that the price of gorilla permits is just a fraction of the overall cost of gorilla trekking. You still have to consider transportation, accommodation, food, Visas, air tickets, packing lists, porters and tips for the Guides. We will be discussing each of the elements in the overall gorilla trekking cost in the following paragraphs. We hope that by the end of the article, we would have answered the following questions:-
How expensive is gorilla trekking?
What is the cost of gorilla trekking?
How much does a gorilla safari cost?
How much does gorilla trekking cost?
What is the gorilla trekking price range?
How much does it cost to go gorilla trekking in Rwanda
How much does it cost to go gorilla trekking in Uganda
What are the gorilla trekking in Rwanda prices?
The cost of a gorilla permit: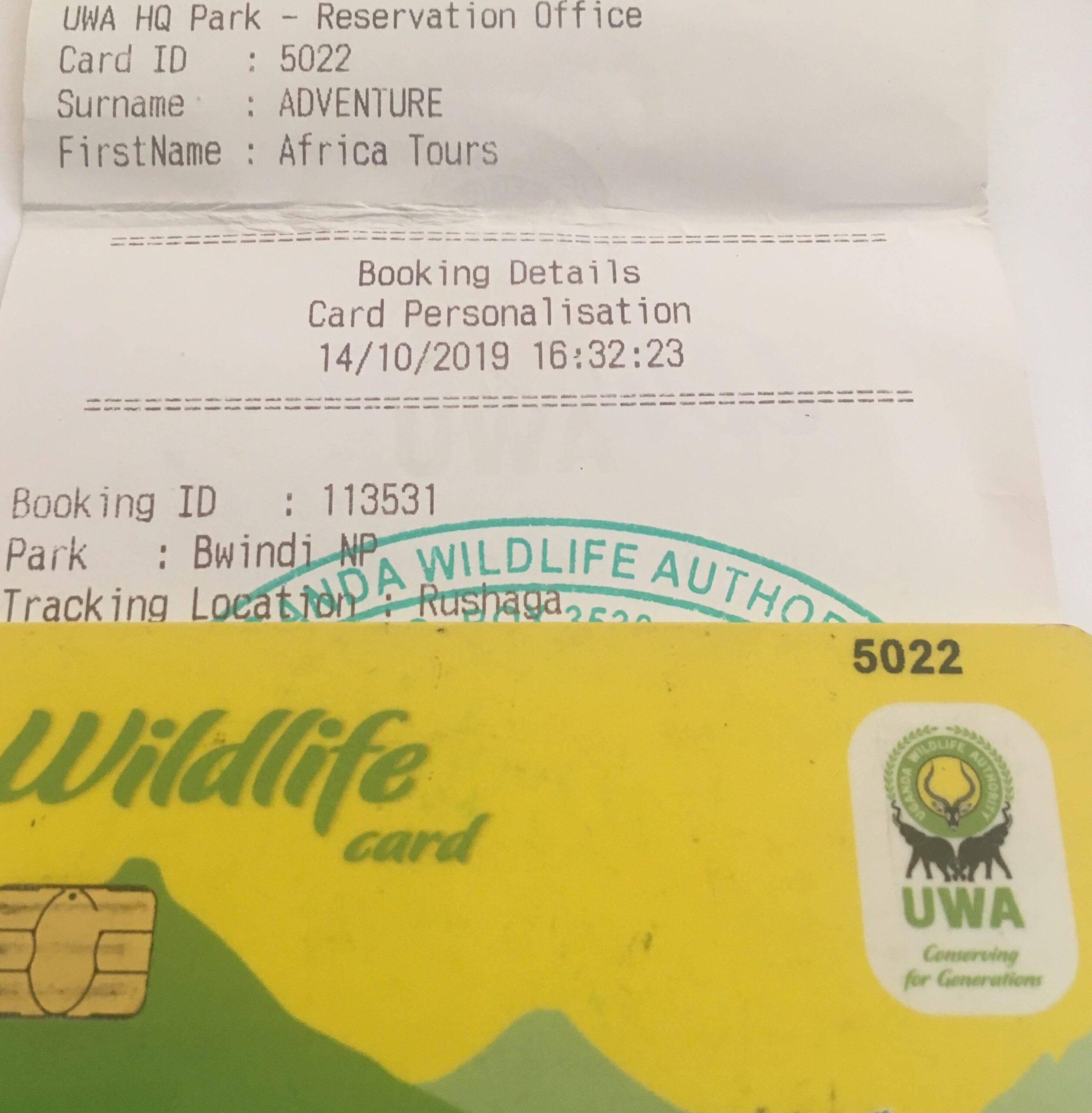 If you are planning to do gorilla trekking in any of the three countries, you will need to acquire a gorilla permit. A gorilla permit is a document that allows you access to the gorillas. In Uganda, gorilla permits cost $700, in Rwanda $1500 and Congo $450. The high price of Rwanda gorilla permits makes the cost of a Rwanda safari more expensive for international travelers. If you are an East African national, you can obtain a gorilla permit in Uganda for 300,000 shillings. During low seasons of the year, Gorilla permits may be sold on a discount in Virunga National Park of Congo for as little as $250 dollars (This could change soon). A Virunga gorilla trek cost can be lower because of this generous discount. Rwanda may also have discounted permits for African Union Citizens, foreign residents, large groups, families and those taking part in other activities in the country. Uganda has discounted gorilla permits for foreigners who are residents in East Africa. A Rwanda gorilla trekking cost is higher than in Uganda or Congo because of the price of permits.
For those who are interested in the gorilla habituation experience in Bwindi, you will have to pay $1500 for a permit. The Gorilla habituation experience is quite different from normal gorilla trekking. It takes the whole day and involves spending 4 hours with mountain gorillas instead of the one hour allocated to tourists during standard gorilla trekking.
A gorilla permit is a requirement for tracking gorillas. You cannot be allowed to take part in the activity without showing your permit to the park authorities. What is included in the price of a Gorilla Permit? A gorilla permit includes interacting with the gorillas for one hour, park entrance and Ranger fees.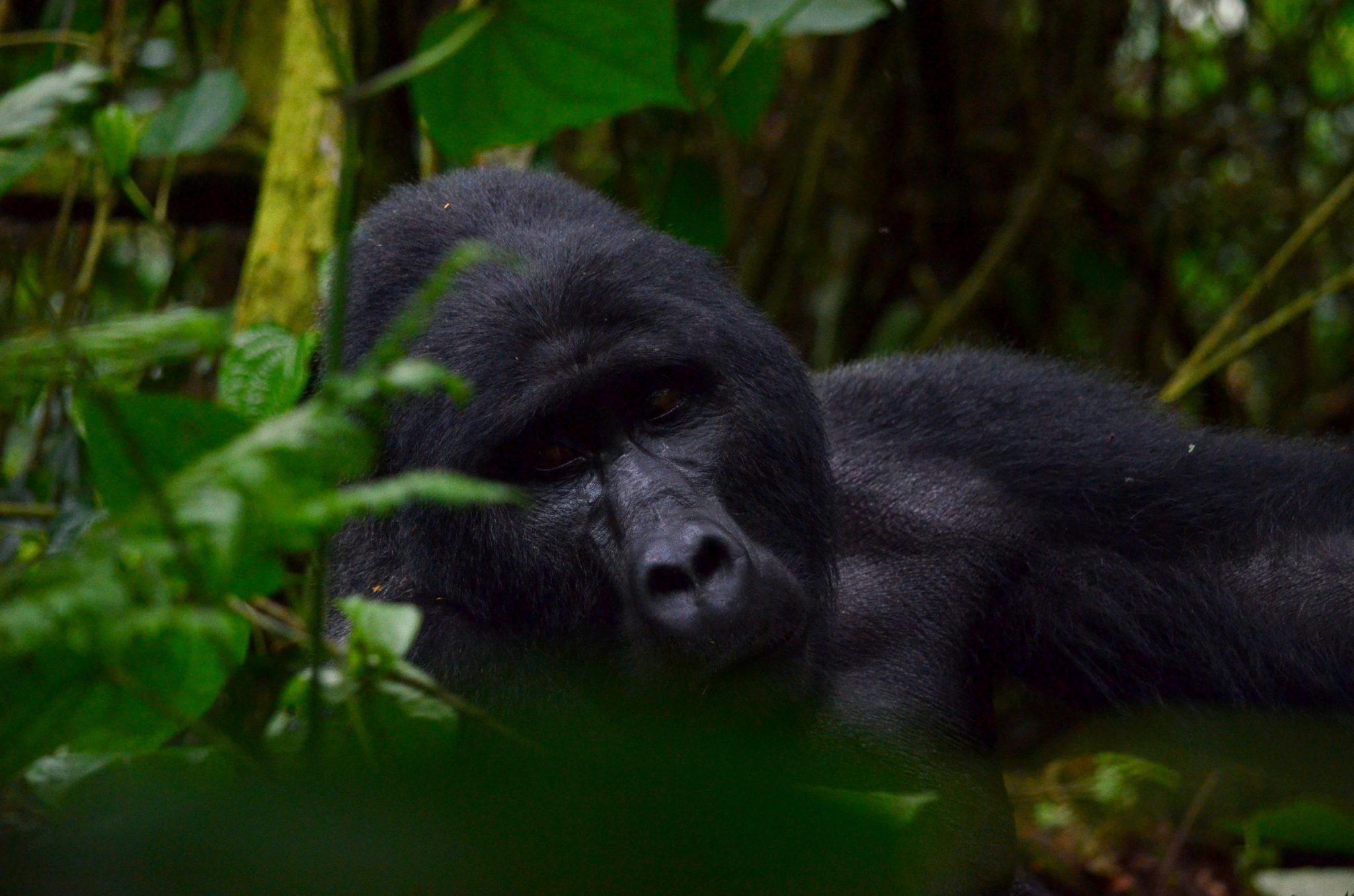 To book a gorilla permit, you need to go through your tour operator or one of the government authorities in the respective countries. In Uganda, the Uganda Wildlife Authority issues out gorilla permits while the Rwanda Development board does the same in Rwanda. If you are planning on a safari in Congo, you can book a permit with the Virunga National Park website or through your tour operator. It is important to book your gorilla permit or gorilla tour at least 2 months in advance. If you are planning to travel in the peak season (June, July and August), we recommend that you do the booking at least 5 to 6 months before the trip so that you don't go through the stress of asking different tour companies if they have availability. Please read more about the cheap gorilla permits in Uganda between December 2020 and March 2021.
The cost of accommodation: One of the things you will have to consider while planning your gorilla tour is where to sleep. All the gorilla national parks have high quality lodges. Your choice of accommodation will depend on your budget. The good budget hotels cost anywhere between $50 to $130 dollars a night. Good mid-range hotels go for between $150 to $200. The luxury hotels start from $300 to $5500 per night. You can book these hotels on your own if you are planning to do a self-drive but most travelers book the hotels through a reliable tour company. If you book a hotel yourself, ensure that it is located close to the starting point of the gorilla family or sector you have been assigned. If you book too far away, you may not show up for briefing on time hence missing the trek – This is all the more reason why it is better to book your gorilla tour through a reputable tour operator.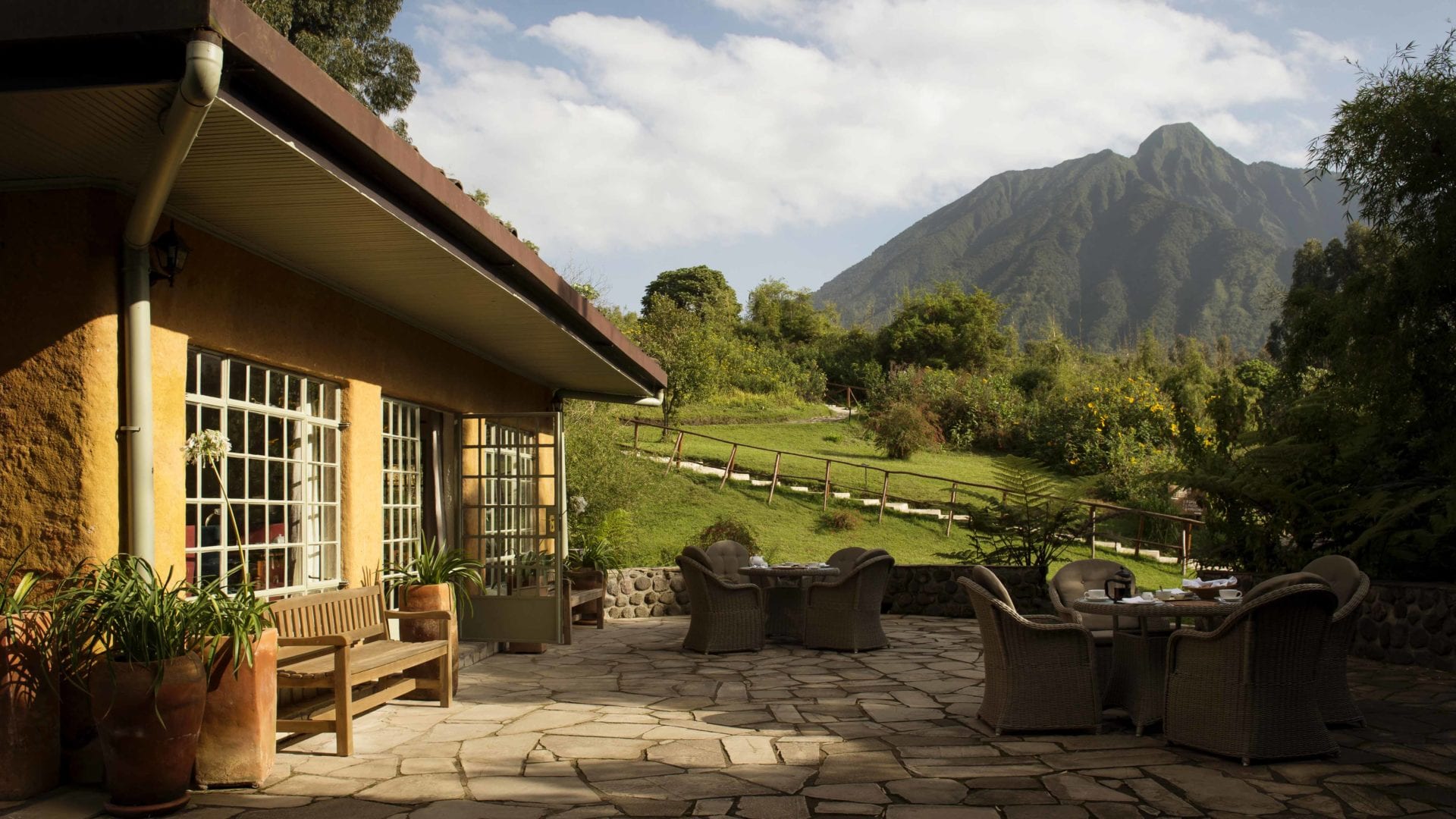 The cost of food: Apart from accommodation and gorilla permits, you need to take into consideration expenses on food, drinks and particularly water. The hotels provide this but you are going to need water and food when out of the hotel or traveling. Food and drinks should cost you about $40 each day if you are traveling on your own. If you are planning to buy expensive booze or cigars, you might have to plan for them separately. You should not worry about food, if you book your vacation with a tour company. The company should take care of the food and water while at the hotel and when traveling between activities. You can read a related article about the cost of a safari in Uganda.
The cost of transport (Plane tickets and hiring a vehicle): After securing the gorilla permits and identifying a lodge, the next thing that comes to mind is how to get to the gorilla parks. Air tickets to and from your country of origin can cost between $600 to $2500 depending on your choice of airline. If you are planning to book chattered flights from within the gorilla trekking country, you might need to part with another $600. Should you find internal flights way beyond your budget or should you decide that you want to experience more of the African countryside, then traveling by road from the airport is highly recommended. Hiring a car in Rwanda and Uganda will cost you about $70 a day excluding fuel and a driver. Expect to travel on the road for long hours especially if you are tracking in Uganda and Congo. It takes between 8 and 10 hours of driving to reach Mgahinga and Bwindi Impenetrable Park from Entebbe international airport. The driving distance from Kigali International Airport to the Volcanoes National Park is 3 hours. Those who choose to do gorilla trekking in Virunga National Park have to first land in Kigali and then proceed to the Congo border in a journey that can take about 4 hours.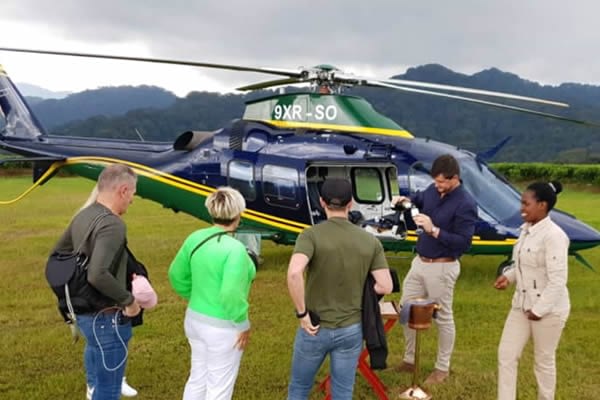 Arranging your own vacation in an unfamiliar and developing country can be complicated. It is why most travelers leave the issue of transport, permits and accommodation to their chosen tour operators so that they are only left with the task of showing up at the airport. It is also important to note that few tour companies book air tickets on behalf of their clients. Consult you tour company to see if they can help you with booking flights to and from your country of origin.
Cost of items on the gorilla trekking packing list: For the best experience while tracking and watching the gorillas, you will need to travel with a good camera, insect repellents, sunscreen, hiking boots, hand gloves, a pair of binoculars and a rain jacket. These are all hidden costs that need to be taken into consideration apart from the gorilla permit itself. You might want to read more about the items recommended on the gorilla trekking packing list.
Visas and border crossing: Gorilla trekking often involves crossing borders between Uganda, Rwanda and Congo. If you are planning to do gorilla trekking in Congo, expect to cross the Goma border post at a cost ($100 for the VISA). Those who find the price of gorilla permits in Rwanda beyond their budget can choose to go for more affordable gorilla trekking in Uganda instead but arrive through Kigali to avoid traveling for 8 hours from Entebbe or Uganda's capital Kampala. Gorilla trekking from Uganda through Kigali involves paying a VISA fee of $50 at either the Katuna or Cyanika border crossings. The East African tourist visa can also be acquired at a cost of $100 for those who are combing safaris in different countries of East Africa
Yellow Fever vaccination card: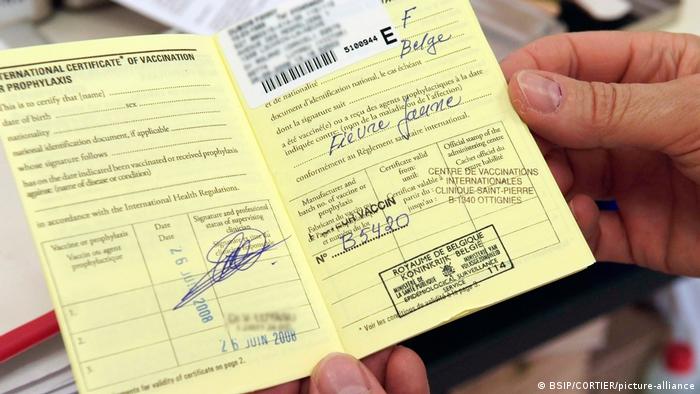 This may not seem important but it is a requirement for entering Uganda and Congo. If you read reviews about gorilla trekking, you will learn that yellow fever vaccination cards are one of the key documents asked at the airport and while crossing borders. If you are planning to travel to most African countries, you need to consider the cost of taking the shot.
Cost of porters – especially for the elderly: If you are traveling with heavy equipment, bags or video cameras, you will need to hire a porter to help you carry them while tracking the gorillas. The porters can also help you carry packed lunch and lend a hand during the difficult sections of the trek. Gorilla trekking for the elderly is more complicated because they would need to use Sedan chairs and hire about eight porters to lift them up to the tracking point. It can cost about $400 to hire a Sedan chair and the porters to carry it. Porters live close to the gorilla parks and some were once poachers. A few of the porters are students who are looking for money to top up their school fees or parents interested making some money to put food on the table. By hiring these porters, you contribute to their general well-being and indirectly help them support their families. Hiring a porter costs about $15 and they can be found at the park offices or during the briefing. You may want to know how gorilla groups are allocated to travelers.
Tips for the Guide/Driver, Park Rangers and Hotel staff: Sometimes hotel staff, Guides, Rangers, waiters and waitresses go out of their way to make sure that your time with them was perfect and memorable. Out of courtesy, you might decide to show your appreciation for the work done by giving them tip. The amount depends entirely on you. Tipping during gorilla trekking is not compulsory and should only be paid after a service is rendered and you are happy with it.
Note: The cost of gorilla trekking also depends on how many days you set aside for the activity. A 1 day gorilla tour in Uganda will cost about $970 per person if traveling with someone. A 2 days Uganda gorilla tour will cost about $1150 per person if traveling with someone on budget. The 3 days gorilla tour in Uganda will cost $1350 per person if traveling with someone on budget. If you are planning to track the gorillas in Rwanda, add $900 to the prices above to get an estimate of your overall expenditure. Luxury gorilla trekking tours can cost between $1600 to $7000 depending on the lodge you choose. These prices do not include air tickets, tips, alcoholic beverages and any expenses that appear personal in nature.
Traveling alone is more expensive because you have to pay for transport, accommodation and fuel yourself. Moreover, it is important to note that companies add some markup costs to the overall trip to cater for administrative services (Guides, office staff, office functionality) – This is normally 10 -20% of the total cost.
How can you save on gorilla trekking costs given the above expenses? One way is to do gorilla trekking in the cheaper destinations like Uganda and the Democratic Republic of Congo. Another is to ask your tour operator to offer you the best budget lodges. Avoid traveling alone so that you can share the costs of transport, accommodation and fuel with your spouse or friend. You can also travel in low seasons (rainy season) when less tourists visit the countries. You may find that accommodation facilities are cheaper and that there are discounts for hotels and even gorilla permits in countries like the Democratic Republic of Congo. You can also save costs by using public transport but this is risky because you have no control of the time you leave or reach your destinations. Public buses in Uganda, Rwanda and Congo do not leave on time. You risk arriving late for briefing at the park headquarters or missing the activity altogether. You can't afford to miss the activity because gorilla permits are expensive. Moreover, there is no guarantee that you can purchase one for the next day even if you want to.
Other ways of cutting on costs is to avoid taking chattered flights within the country. Most of the chattered flights are very expensive. The reason for the high costs of internal flights is that few local people travel by plane. The airlines compensate for the few local travelers by charging tourists highly. Traveling by road may take hours but will provide you with a rare opportunity to marvel at the African countryside, landscape, beautiful scenery and the local people going about with their lives. The best way to learn about a country is by observing the cities and also countryside. Last but not least try to compare costs from different tour operators. Do not go for the cheapest – You might end up paying more. Go for a tour operator that is offering less but can guarantee quality services. The tour operator must be able to cater for the important elements of the trip which should include food, accommodation, water, fuel and a car. Ask them to share with you details about the accommodation options.
Many tour operators promise much but do not deliver on quality (Experienced driver, vehicle, hotels etc.). Book with a tour operator that can book for you good accommodation facilities even if they cost slightly higher. The hotel choice is very important and can make or break a trip. You don't want to mess up your holidays because you are trying to save on a few dollars.
Chimpanzee Tracking In Uganda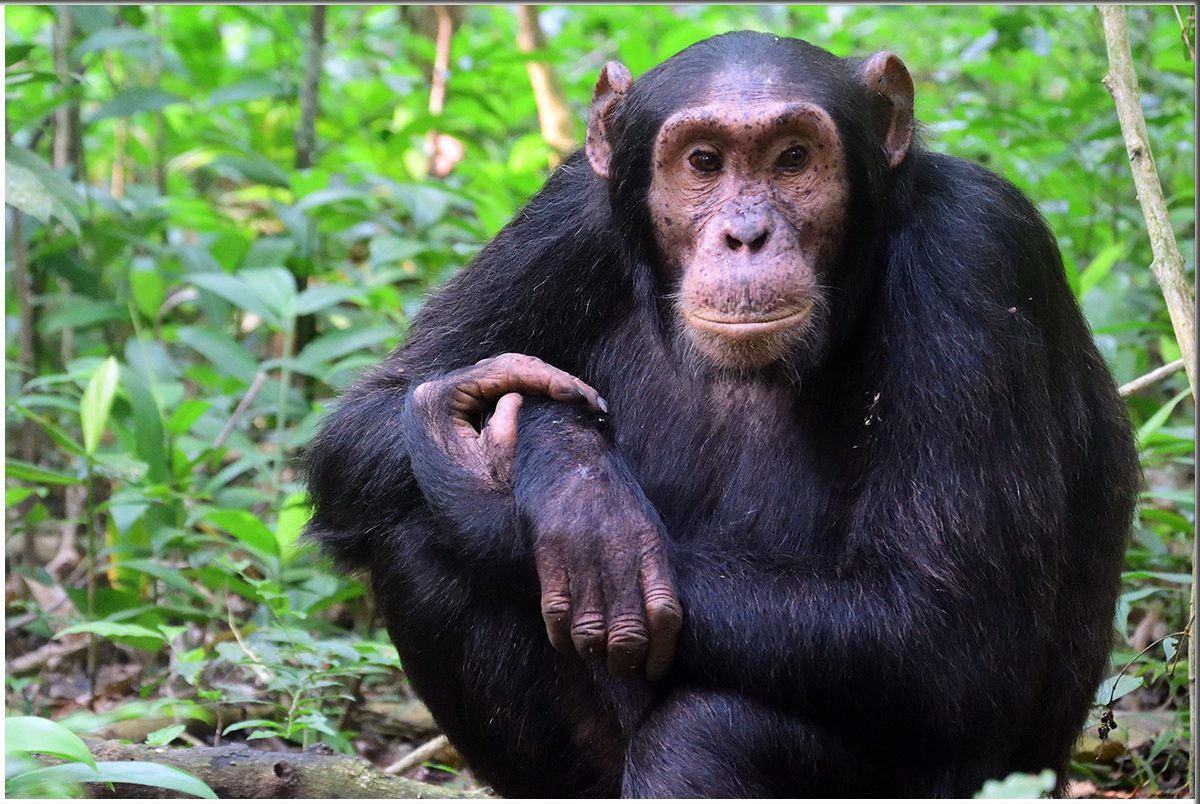 Chimpanzee tracking is the practice of strolling through woods in order to obtain a sight of the intriguing primates that swing about the forest trees.
Kazinga River are among the five important habitats in Queen Elizabeth National Park. The stunning Kyambura gorge is located in Queen Elizabeth National Park, 30 kilometers from the loge. It is also known as the Valley of the Apes and is located in the eastern section of the well-known Queen Elizabeth National Park. If you visit the Gorge, you will experience a different world; it is drained by the Kyambura River and features a rainforest close to the equator. Just enough sunshine reaches the tops of the trees. The subsurface vegetation is vibrant and lush. And if you come to see this gorge, you will not return home the same, but with something to write and discuss.
The environment at Kyambura Gorge is similar to that of the famed chimps; it is distinguished by towering, dense trees and subterranean rainforest vegetation. Seasonally, the trees bear fruit. Because of the presence of their main meal (fruits), the chimps have a pleasant stay.
Kyambura Gorge contains a mobile chimp group that is more mobile than chimps in other national parks like as Kibale.  Uganda's wildlife department named more than 24 chimps in July 2013. When a visitor pays a visit, they have an 80% probability of seeing habituated chimps.
There's something special about the chimps located at Kyambura Gorge in Queen Elizabeth National Park. Almost all of them are habituated chimps in Queen Elizabeth National Park, which means they are comfortable with humans and can carry out their behaviors in their presence. Chimpanzees can also be found in places such as Kibale National Park. However, it is only by chance that a tourist would see one habituated chimp in Kibale National Park since they are so numerous and mobile in the jungle.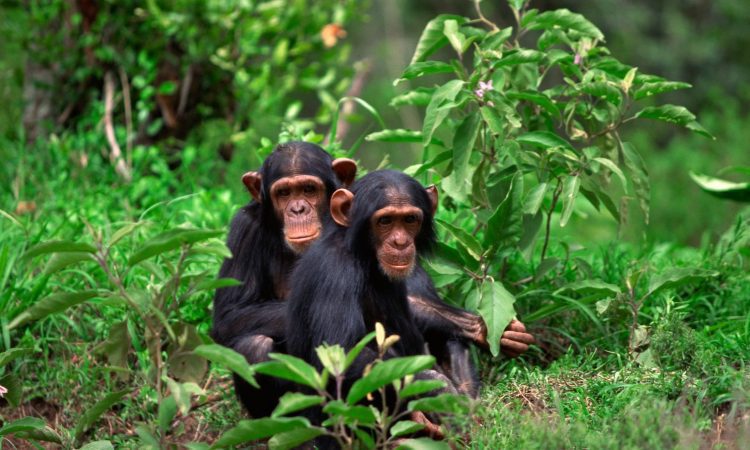 Aside from being tall and prolific throughout the seasons, the trees' branches are readily twisted. This makes the task of constructing nests by these chimps simple. Chimpanzees build nests on tree branches by bending them together and then lining them with twigs to make the nests sturdy.
As if that weren't enough, the gorge is home to numerous habituated chimps that you may observe. They swing in the tree branches, during the morning hours, to come and look for their food. There are other places in the kalinzu forest which is found in bushenyi, kibale national park, but queen is spectacular for this activity since it has a wide range of wild life, which supplements the chimpanzees to give you a memorable experience.
What can make you a right person to participate in chimpanzee tracking activity?
The fee for chimp tracking in Kyambura Gorge is US$ 30 and USHs30,000 (for the East African community). However, chimp tracking should be done in conjunction with a competent tour guide. As a result, a fee of US$20 is given to the expert tour guide to assist you with chimp habituation in Kyambura gorge.
of wet seasons, the nature of the roads of not just Queen Elizabeth National Park, but also other national parks, may not be ideal for any type of vehicle. A four-wheel drive (4WD) vehicle is suitable for monitoring chimps in the national park.
Chimpanzee tracking is best done in the early morning hours. During the early hours, particularly around 8 a.m., most animals are out to hunt or from night movements, such as hippos, while others, such as pythons in Nyanzibiri Cave in Maramagambo Forest, come out to enjoy some sun light.
Chimpanzee tracking at Queen Elizabeth National Park is similarly best done in the morning, starting at 8 a.m. and lasting 2-4 hours, with the game drive taking place in the afternoon, about 2 p.m.
The national park is a place for a lot of wildlife, both fauna and flora. This fact makes the activity of chimpanzee tracking not so cool for children below the age of 15 years and they are not permitted to do this activity.
Behaviors of chimpanzees?
Chimpanzees live in groups known as troops, which comprise of roughly 30-80 individuals. The huge groups are made together of tiny, highly pliable, or easily led groups of fewer chimps, possibly females or males, and occasionally mixed sex.
Chimpanzees nibble on leaves. They eat them and then utilize them like a sponge. They soak the leaves in water and suck the moisture out. During the boat ride, they may be spotted along the Kazinga Channel.
Chimpanzees use twigs and sticks as tools to prepare their food ready to consume, much as humans do. The twigs were placed in anthills. This is to attract termites to the twigs, unaware that they are a morning meal for the chimps. Termites are a tasty treat for these chimps in the Kyambura Gorge. They also utilize the sticks to drive attackers away from their nests.
Chimpanzees also look for nuts under tree roots. The chimps use the stones to crack the nuts. Chimpanzees consume their fruits using their lips. They debranch them from the stems and consume them with their mouths.
Chimpanzees depart from above ground, among tree branches. During the day, they are also terrestrial. They spend the night climbing up in the trees, where they relax after a long day.
They walk on the ground with all of their limbs, making them quadrupeds. To sustain their massive weight, they walk with their fingers half-flexed. They also walk upright, but only for a short time. They use their rear limbs, or legs, to move short distances.
They are quick on their feet. They fasten themselves to the trees using their palms and lengthy toes. As a result, they are the first climbers. They fly up into the trees, where they construct nests out of twigs.
Chimpanzees do not have a specific mating season. Every four to five years, the female gives birth.
What do chimpanzees feed on?
Chimpanzees are diurnal (live throughout the day). They begin looking for food at morning. The chimps' diet consists of over 80 different plant items. In the morning, the chimps eat fruits. The fruits are the primary source of nutrition for the chimp group. The chimps, on the other hand, are picky about the fruits they consume; they only eat the ripest fruits from the trees in the Kyambura gorge region.
During the rainy season, they also graze on the leaves, buds, seeds, flowers, and blooming. These creatures are more like humans, except they consume fresh flesh. Meat is a side dish to the main meal, which is fruits. They have been observed killing smaller monkeys as well as flamingo birds around the Nyamunuka Crater Lake. They also search for prey, such as juvenile antelopes and goats from neighboring populations.
What should you know before embarking on chimpanzee tracking?
No entering the forest when you are sick. For the love of nature and conservation of wildlife, you should not do this activity while sick. Chimpanzees are easy to get human diseases.
Do not leave the litter in the park. The chimpanzees might eat on the polythene bags and get complications which can lead to their deaths. So, it's good to be careful not to litter in the park, for nature conservation.
Do not urinate in the park as this might put a change on a particular eco system. And if it is defecating, move away from the trail. After, burry your waste under the ground about 30cm deep along with the toilet paper.
Remember to keep quiet in the forest. The noise can scare away animals like chimpanzees. Keep this in mind that, "make noise and see no more", it will help you remember to keep quiet.
Don't mimic the chimpanzees; you may not know what their sign language mean and it can get you in real trouble.
You should not eat close to the chimpanzees. They can attack you for your fruit or any other food. Do not try to even feed wild animals according to the park rules.
It's not good to use flashy photography. The light and noise from the camera shatter, can scare away the chimpanzees. They can also think that you are an enemy and attack you.
Other primates found in Queen Elizabeth national park
Kyambura canyon is known as the dramatic gorge because it is home to many primates, including red-tailed monkeys, who are entertaining to watch as they move quickly through the trees.
Baboons, black and white colubus monkeys, and vervet monkeys are among the animals found at Kyambura Gorge. Because of these amusing and unique monkey populations, it is appropriate for its nick titles such as Valley of the Apes and Dramatic Valley, among others.