This national park is located within Kanungu district in the Southwestern region of Uganda occupying an area of about 321 sq. kilometers. Because it is home to about 400 endangered species of mountain gorillas and roughly 19 habituated gorilla groups that are constantly open for trekking, this national park is well known. Aside from being home to mountain gorillas, Bwindi National Park is recognized as a UNESCO World Heritage site. It is also home to over 348 different bird species, including the African emerald cuckoo, Shelley's crimson wing, dusky twin spot, mountain oriole, regal sunbird, black-billed turaco, yellow-ramped tinker bird, giant kingfisher, handsome spur fowl, red-headed bluebill, African green pigeon, African green pigeon, and many more. Around 120 mammal species, including buffaloes, golden cats, bush pigs, elephants, duikers, giant forest hogs, black-fronted duikers, civet, yellow-backed duikers, clawless otter, numerous bats, side-striped jackals, rodents, golden cats, and primate species, including white and black colobus monkeys, can be seen by visitors exploring this national park. There are also 220 species of butterflies and 100 species of ferns.
Not only can you go gorilla trekking while touring the Bwindi Impenetrable National Park, but you can also take part in a variety of other activities where you can learn new things and make amazing memories, such as hiking, bird watching, guided nature walks, community visits, and cultural encounters. Furthermore, there are roughly four distinct gorilla sectors in this national park, and what makes them special is that each has a distinct gorilla tribe or family. As such, these sectors comprise;
Rushaga Sector: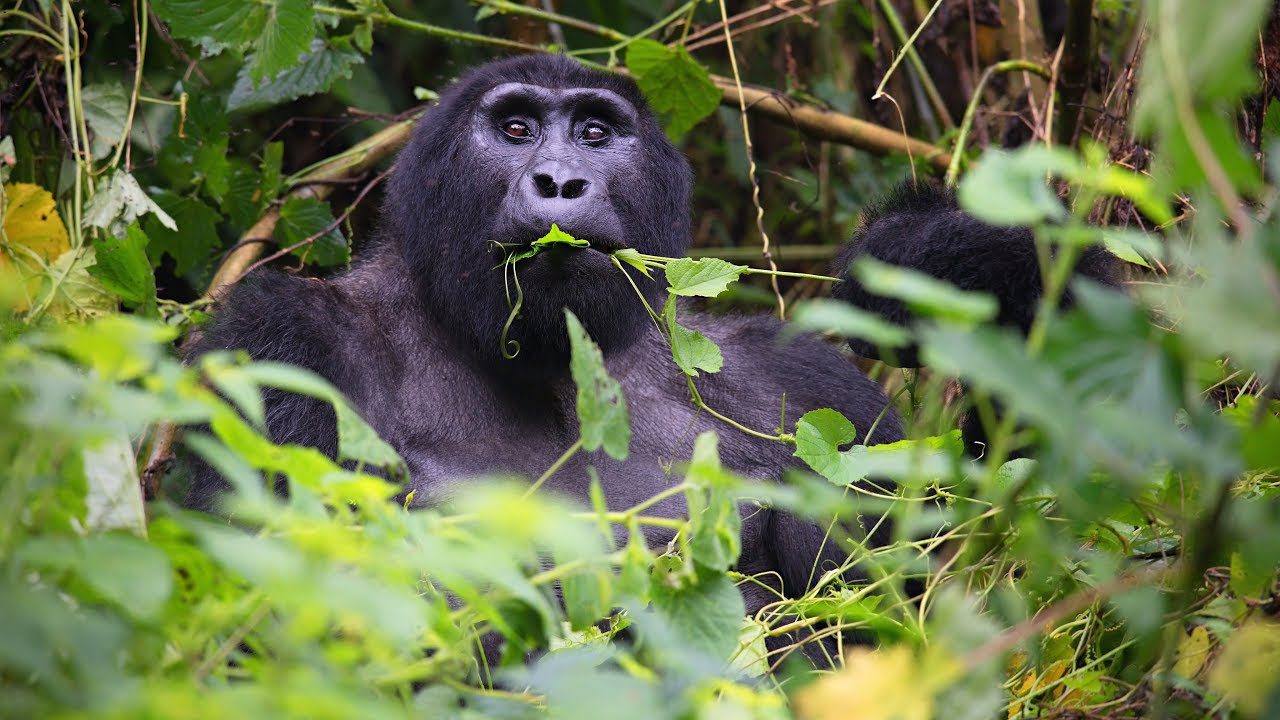 The Rushaga area is designated as a gorilla habitat by the Uganda Wildlife Authority and is situated in the southern region of the Bwindi Impenetrable National Park. In addition to the two gorilla families, Bushaho and Bikyingi, which are also chosen for the gorilla habituation processes and are known to have been created by the scientists through their training and the researchers, the Rushaga sector contains approximately five gorilla families that are always open for trekking by people exploring within the national park. These gorilla families are Busingye, Bweza, Kahugye, Nshongi, and Mishaya.
Additionally, tourists who trek in the Rushaga sector are fortunate to have access to a variety of fascinating activities, such as bird watching, boat cruises (which are best enjoyed on Lake Mutanda), and visits to the Batwa community, where they can engage with and gain more knowledge about the locals.
Ruhija sector: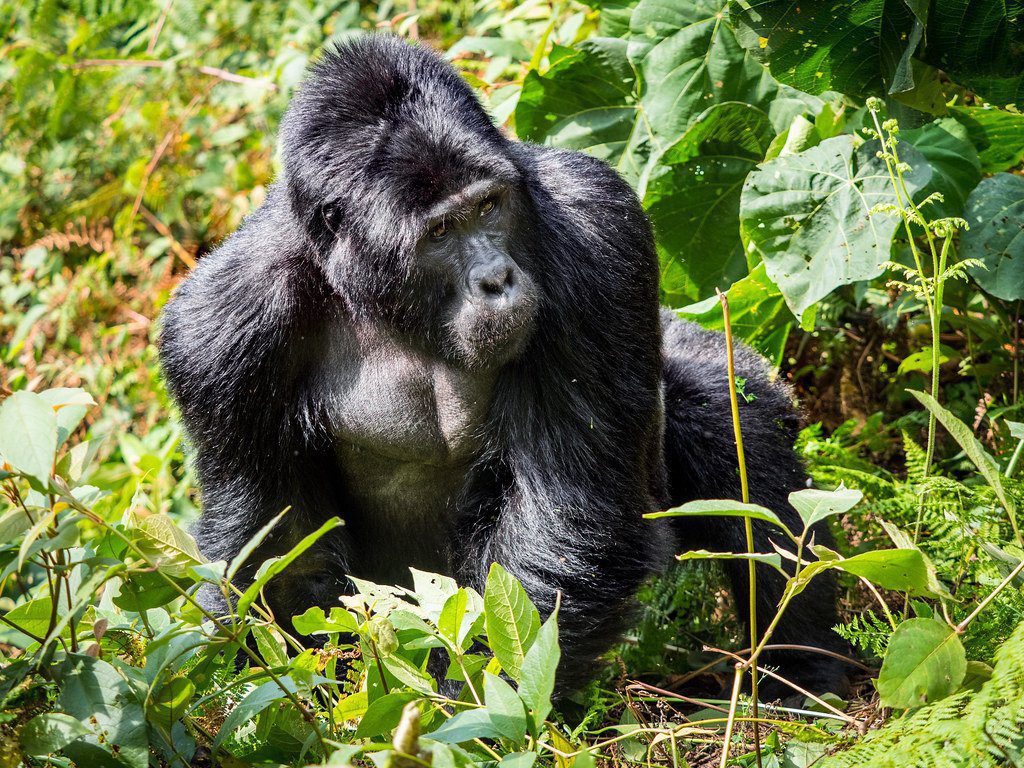 For hikers who choose to spend the night after a strenuous day of trekking, the Ruhija sector offers a variety of lodging options. These safari lodges include Bakinga Lodge, Agandi Lodge, Trekker Travern Lodge, and Gorilla Mist Camp, among others.
Nkuringo sector: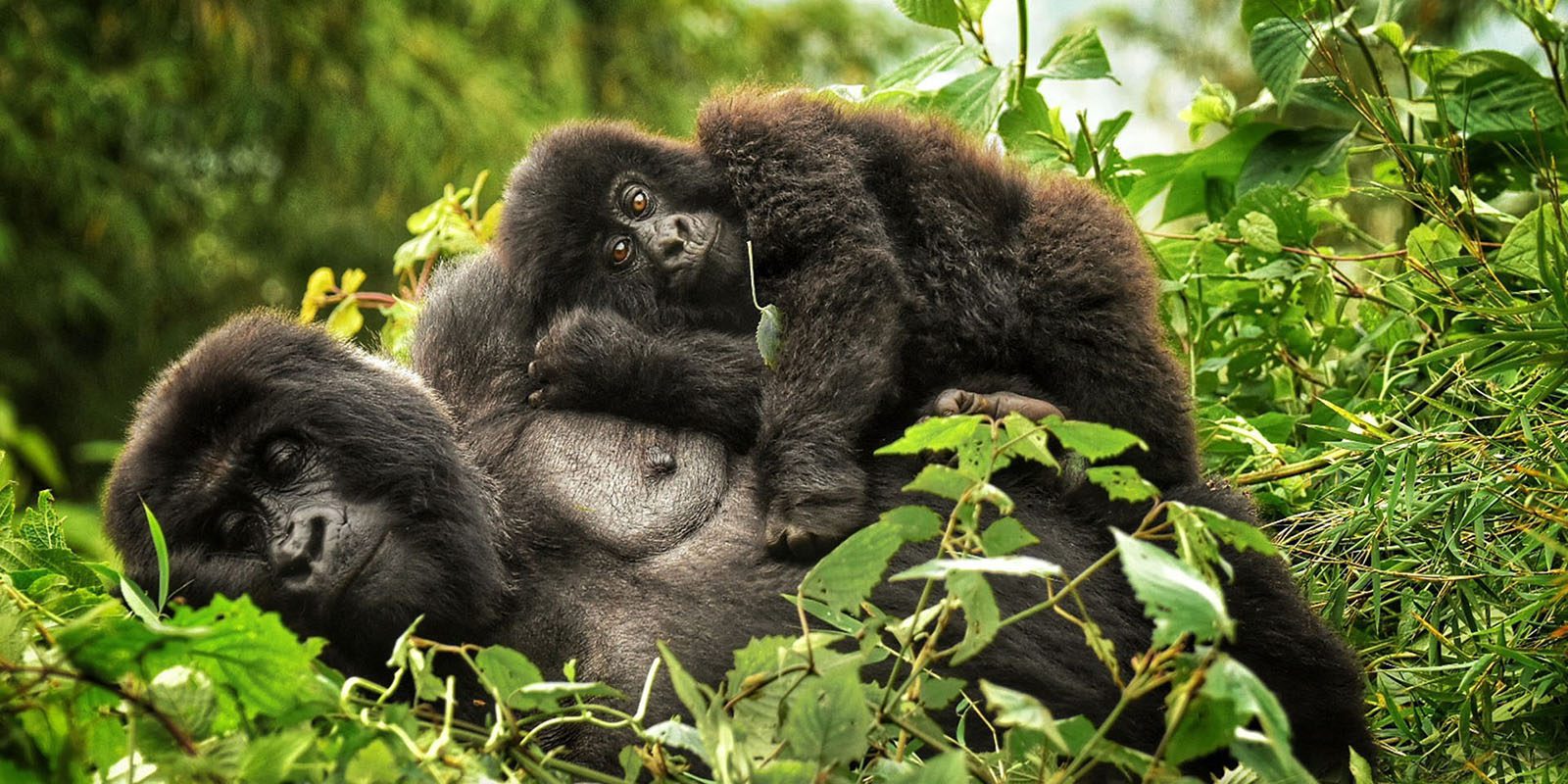 The Nkuringo sector, which is part of the Southern Bwindi Impenetrable National Park, is home to only one gorilla family, the Nkuringo Gorilla Group, which is led by Rafiki, a silverback gorilla. There are approximately three habituated mountain gorilla groups in this sector: Bushaho, Kyaguriro, and Mukiza. These groups are always available for trekking and are frequently spotted crossing from the Rushanga sector, making tours around this area fascinating and offering tourists an exciting gorilla habituation experience.
Travelers are constantly blessed with the chance to partake in exciting activities when they visit the Nkuringo sector, such as hiking along the Kinshasa and Ivy trails, which offer picturesque views of the forests, bird viewing, and community visits, among other things. Furthermore, there are numerous lodging options available for their stay, including Clouds Mountain Gorilla Lodge, Nkuringo Gorilla Camp, and Nkuringo Safari Budget, among many others.
Buhoma Sector: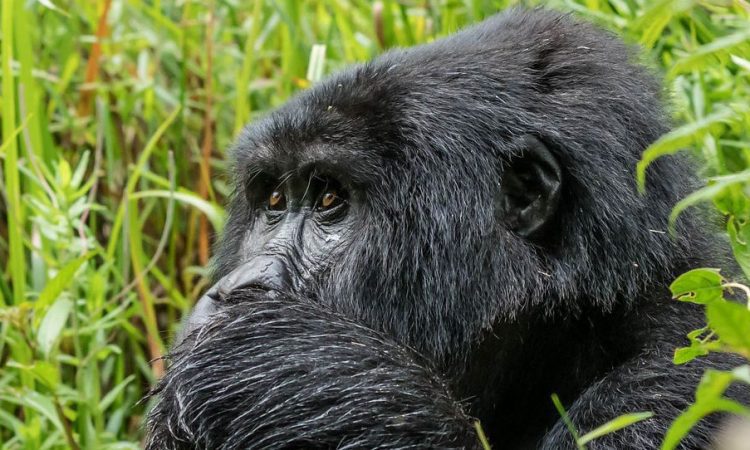 The Buhoma sector, which lies in the park's northern region, is recognized for being the first place in Bwindi Impenetrable National Park that permitted for tourism. As such, it is known as the birthplace of gorilla trekking. More than three habituated gorilla groups may be found in this area, including the Rushegura gorilla group, the Mubare gorilla family, and the Habinyanja family.