Uganda is quite a small country that spans an area of 241,038 square kilometers of which 15.39 percentage is covered by water. Uganda is a land locked country like her neighbors such as Rwanda and South Africa. It's neighbored by Tanzania in the south, South Sudan in the north, Kenya in the east, Democratic Republic of Congo in the west and Rwanda in south-west.
Regarding its beauty, Uganda takes the first position in Africa. This was proven by Sir. Winston Churchill one of the explorers who had his safari to Uganda in 1907. Retreat to his country he published a book in 1908 about what he saw in Uganda compared to other countries he travelled to, that led him to refer to Uganda as "the Pearl of Africa". Winston Churchill guarantee Uganda such a name due to different beautiful attractions he came across that still draw millions of tourists to come to Uganda.
There are many attractions and activities that one can do while in Uganda though there are most leading ones that you should not miss while on your safari to Uganda.
Gorilla trekking.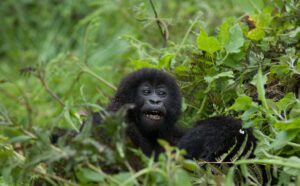 Gorillas are the popular primates in Uganda that most tourists invest their money to come and see than any other mammal species. Gorillas in Uganda are found in two national parks; Mgahinga gorilla national Park and Bwindi impenetrable national Park. There are up to 22 gorilla families habituated for daily trekking in Bwindi Impenetrable and Mgahinga Gorilla national Parks. In addition to the above, to participate in gorilla trekking one must present a document known as gorilla permit that allows them to be in the presence of these amazing apes. You can get either directly from the government wildlife authority or use a licensed tour company that you chose to travel with.
Chimpanzee trekking.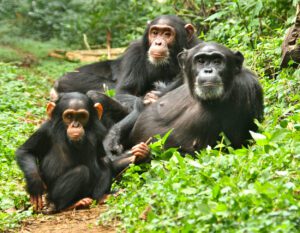 This is another experience and more enjoyable where you get a chance to spot primates which have 98% DNA similar to humans. It can be done in Kibale national Park, the park that is blessed with 13 primates both diurnals and Nocturnals including chimpanzees. Therefore, during your trekking, there are high chances of spotting other primates though you pay for one permit of chimpanzees. Other primates spotted include the red colobus monkey which is the endemic specie of Kibale national Park, red-tailed monkey, black and white colobus and many others that will make your safari more colorful and enjoyable.
Birding.

Uganda is blessed with several national parks, water bodies game reserves and green vegetation it harbors a big number of bird species both water birds, forest birds and Savannah birds. This also creates a chance for bird lovers to travel to Uganda either to record and expand on their bird check lists or just to enjoy the bird melodies. Uganda is home to over 1090 bird species so birding in Uganda is also the best activity you should not miss.
Nature walks.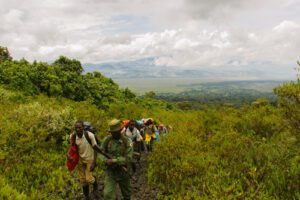 Nature walks sound lovely where you meet different beautiful sightings like flowers such as purple morning glory, black-eyed Susan and many more. Not only flowers but nature walks spear heads other activities since you can sight primates, birds, beautiful butterflies, caterpillars, reptiles and many more during the walk. Therefore, participate and feel the nature while in Uganda.
Game drives.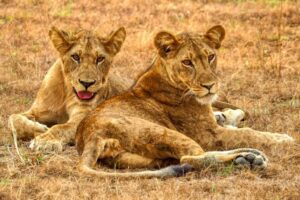 Don't miss the amazing and interesting game drives in numerous national parks, and spot different wildlife, including big five animals like elephants, buffaloes, hippos, rhinos and lions. Don't miss to spot the tree climbing Lions which are only in queen Elizabeth national Park in Ishasha sector, other wild animals such as warthogs, zebras, Impala, hyenas and many more. The game drive is basically done early in the morning to catch up with the predators and late evening during rush hours.
Hiking.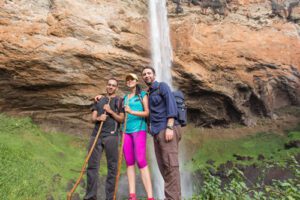 Uganda has several mountains including mountain Rwenzori which takes between 4- 8 days to reach the summit and has a great view while at the top. Quite interesting during this hike, you get chances of spotting the rare amazing three-horned Chameleons. Besides these adventurous hikes, one can also opt to do simple crater lake hikes, tea plantation experience which is done at the edges of Kibale national Park and community walks, and many more.