Serengeti National Park: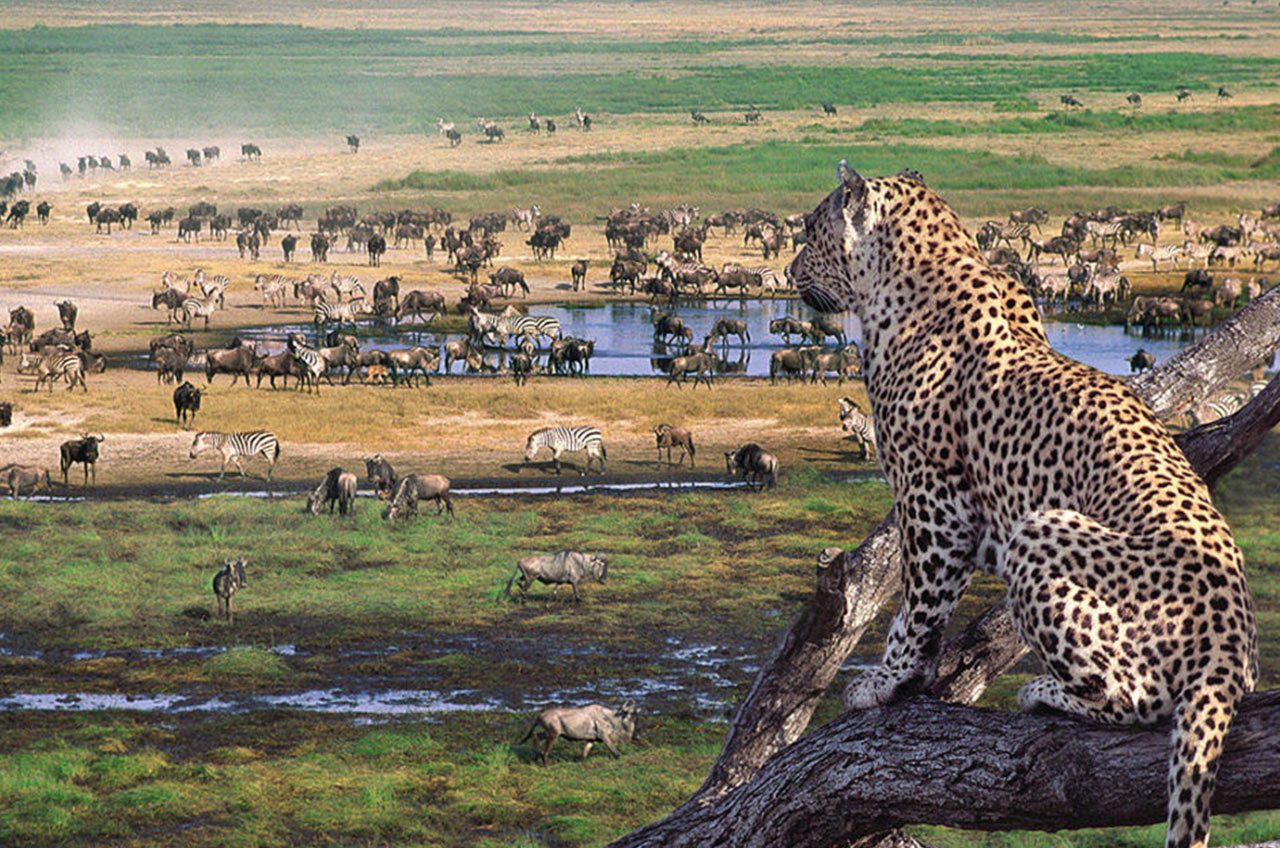 Possibly Tanzania's most well-known tourist destination is the Serengeti National Park. In addition to the Simiyu and Mara regions of Kenya, it is a component of a larger ecosystem. Acacia trees, grassy savannas, wooded areas, and small woods make up the park. One of the world's most amazing wildlife spectacles is the annual great migration both inside and beyond the Serengeti. 250,000 zebras and more than 1 million wildebeest travel through the Serengeti during this migration before crossing the Mara River to reach Kenya. They face numerous difficulties, including navigating lion areas and waterways with crocodiles. On a Serengeti safari, animals like elephants, buffaloes, cheetahs, giraffes, impalas, hyenas, elands, gazelles, ostriches, and wild dogs can be seen.
Ngorongoro Conservation Area: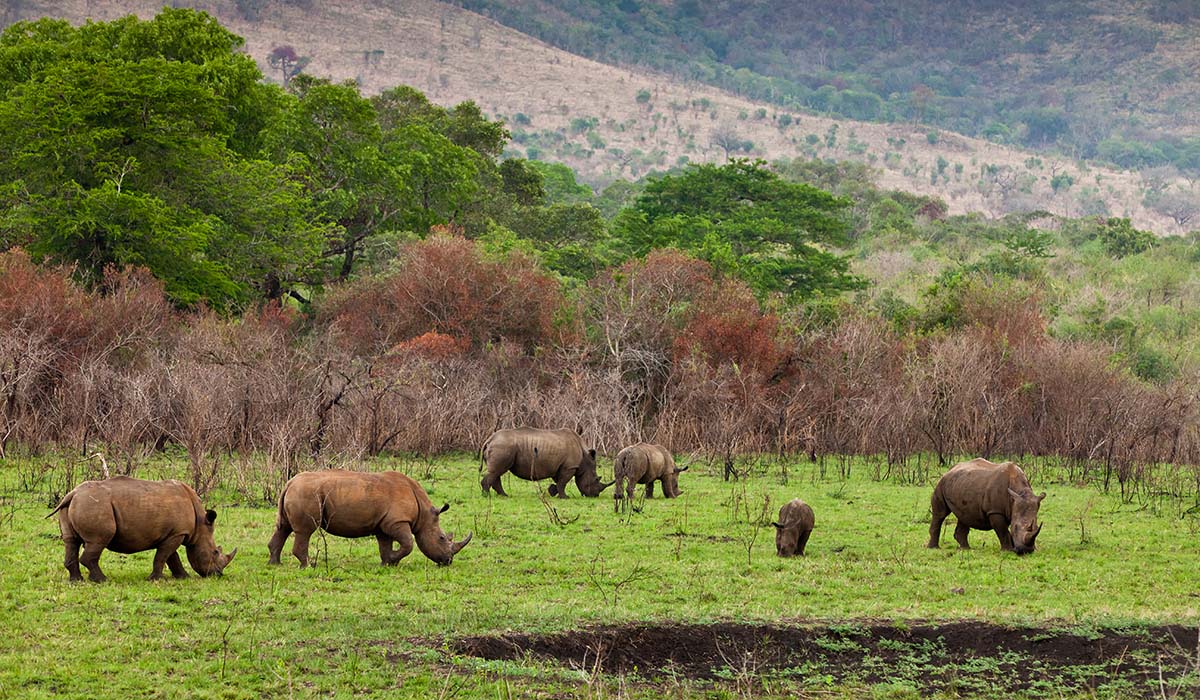 The Ngorongoro Conservation Area is located next to the Serengeti and 180 kilometers away from the city of Arusha. It is a UNESCO World Heritage Site and is considered one of the top 10 natural wonders of the world. The reserve is a large volcanic caldera/crater which acts as a natural enclosure that keeps most of Africa's famous wildlife together. Because of this protective shield and constant water throughout the year, the animals here do not migrate as much as those of the Serengeti. The animals to look out for are lions, black rhino, leopard, elephants, flamingos and buffaloes. The varied landscape includes forests, bushes, Savannah grasslands, volcanic features and saline lakes.
Olduvai Gorge: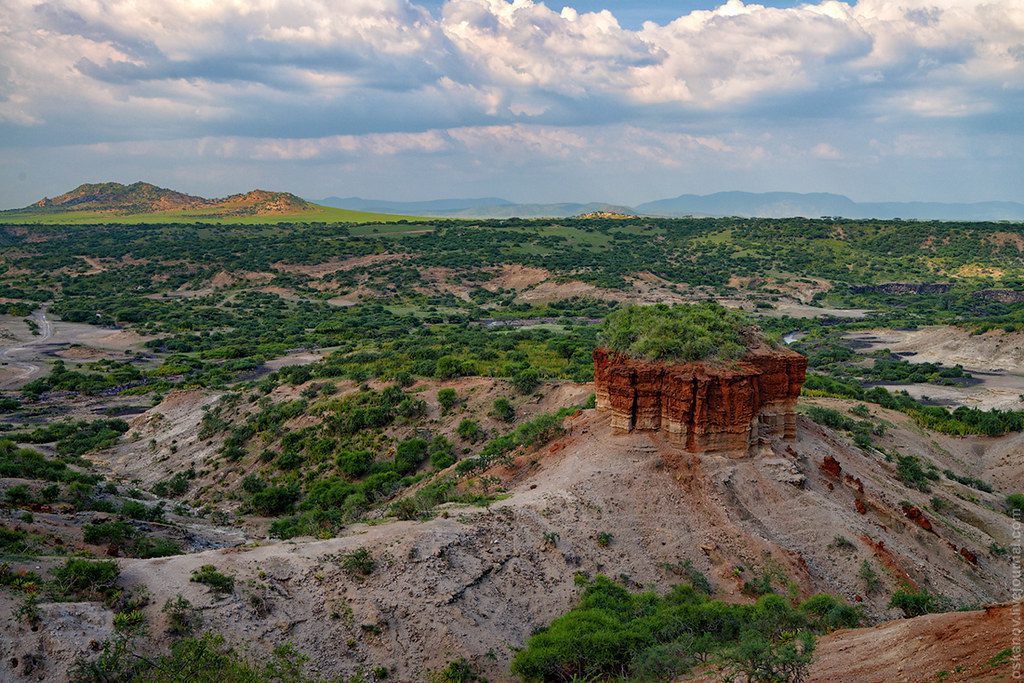 Within the larger Ngorongoro conservation area is where you'll find the Olduvai Gorge. Some of the first fossils of early humans were discovered there. It is frequently referred to as the cradle of humanity because of this. In 1911, a German scholar searching the area for butterflies made the first fossil discovery. Later, the Leakey family conducted additional in-depth investigations in the region, where they discovered bones and pieces of skulls that are thought to be 2 million years old. The Leakeys also discovered artifacts and hunting implements that are thought to be between one and five million years old. The footprints of a woman, man, and kid that are thought to be more than 1 million years old were maybe the greatest discovery.
Ruaha National Park: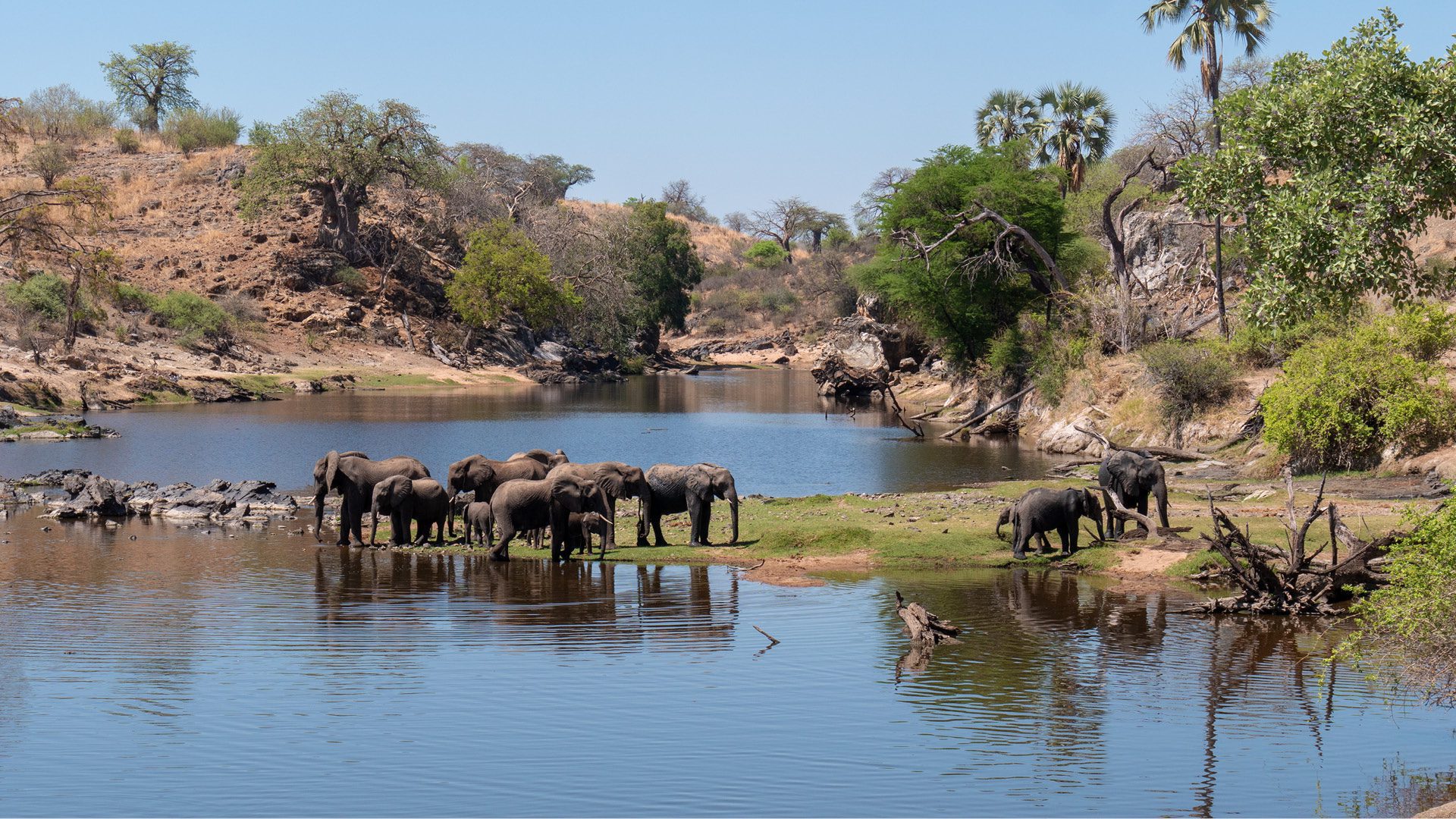 The western portion of Iringa is where Ruaha is located. With a size of over 13,000 square kilometers, it is Tanzania's biggest National Park. Usangu Game Reserve, Rungwa Game Reserve, and several smaller protected reserves are all a part of a larger eco-system that encompasses Ruaha. The river Ruaha is the source of the park's name. Because it supports the animals and plant life, especially during extended periods of drought, this river is crucial to the ecosystem. Amazing wildlife watching is possible as the animals congregate along the river's banks to drink. In addition, the majority of the nation's electricity comes from the Ruaha River. Large lion prides, elephant herds, and wild dog packs are Ruaha National Park's main attraction. Jackals, leopards, zebras, bat-eared foxes, cheetahs, giraffes, impalas, and other creatures can also be found in the park. Due to its less congested condition than the Serengeti, the park provides superb, private safaris.
Tanzanite: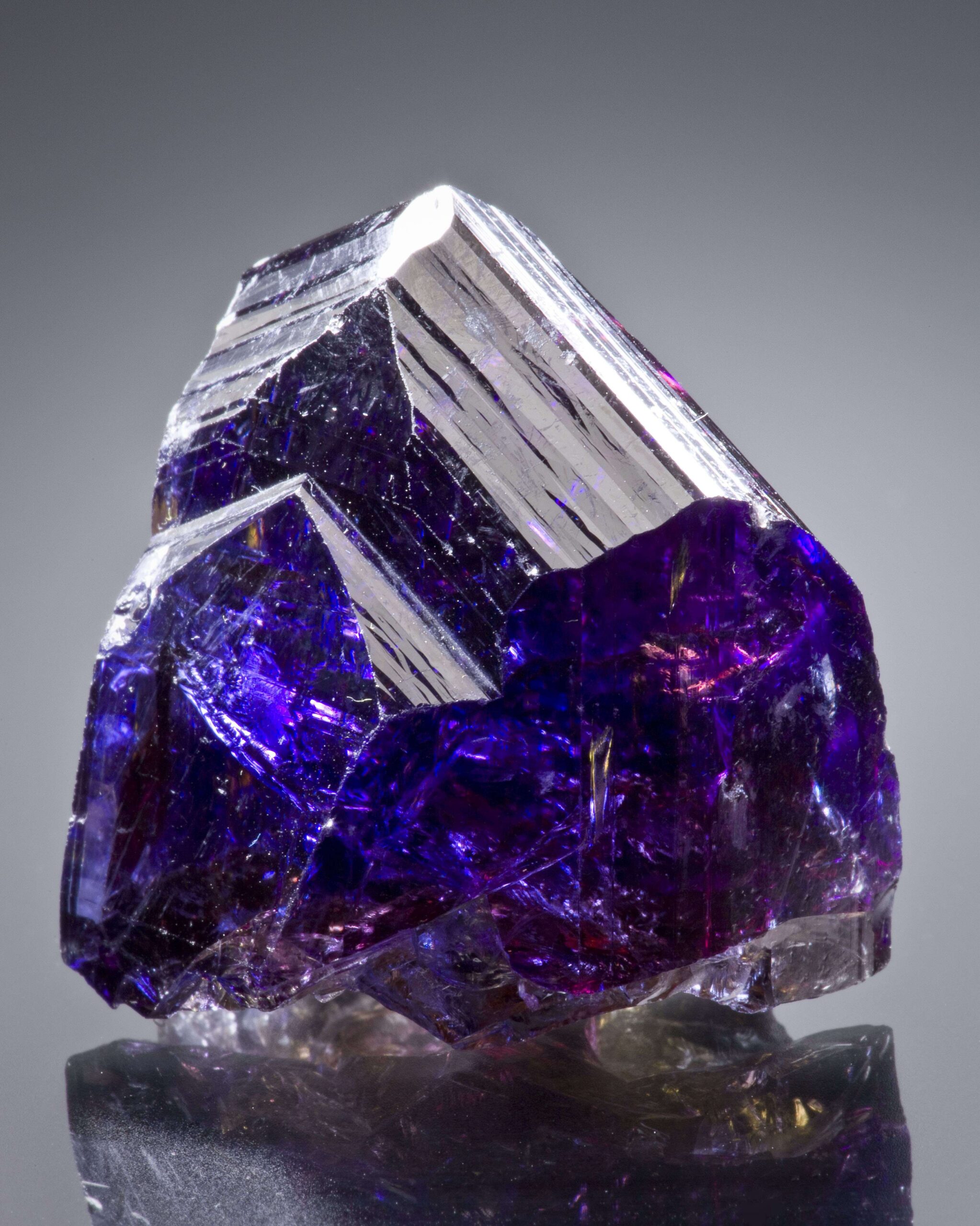 Only in Tanzania can one find tanzanite, a precious and uncommon gemstone. They come from the Mount Kilimanjaro's deep mines. The mineral has stunning, brilliant blue hues. They are as beautiful to diamonds and are less expensive. They are wonderful presents for close friends, lovers, and other loved ones. Major cities like Dar es Salaam and Arusha have jewelry stores where you may purchase tanzanite. Genuine products will have a recognized gem certification.
Tarangire National Park: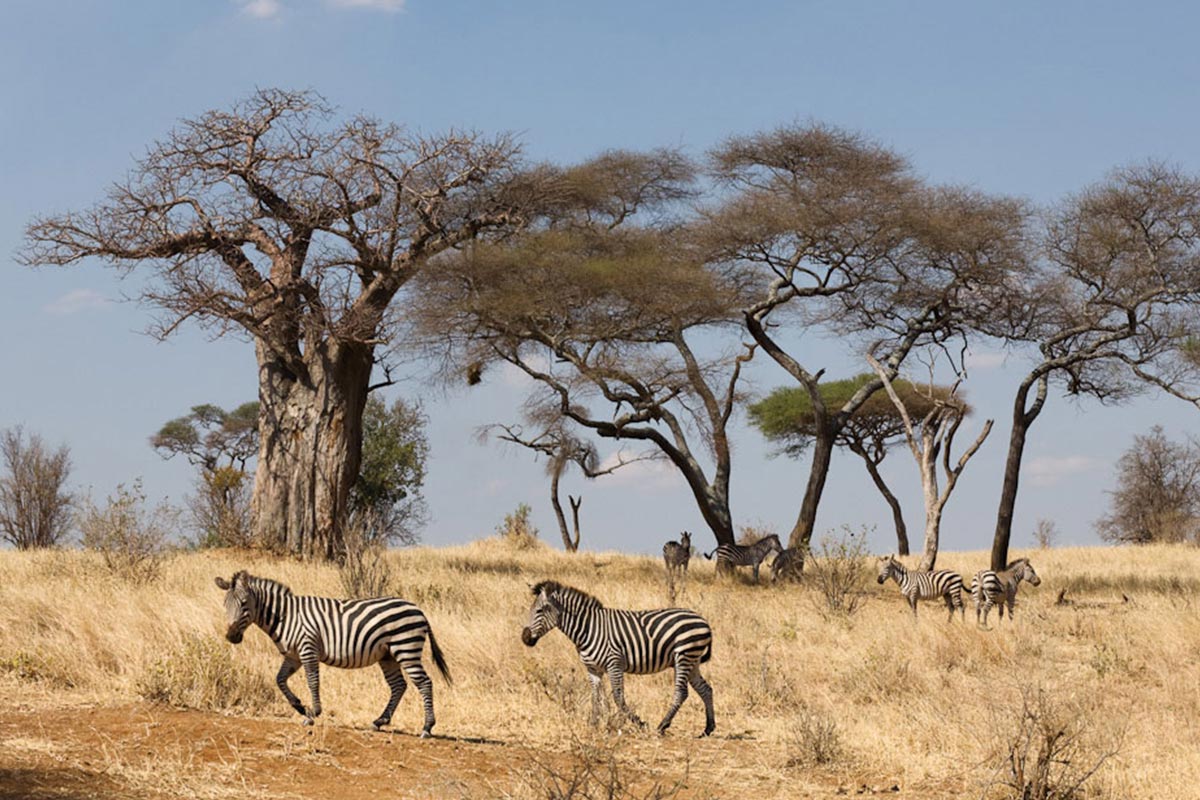 In terms of area, Tarangire is Tanzania's sixth-largest park. It has an approximate 2,850 square kilometer area. The Tarangire River, which flows through the park and serves as a significant water source for the animals, particularly during the dry season, gave the park its name. The old baoba tree and many termite mounds are two eye-catching aspects of the park. The Serengeti, Ngorongoro crater, and the Masai Mara in Kenya are all nearby, so although though Ruaha is smaller, the park sees about the same amount of people. Lions that can climb trees live in Tarangire, which also contains one of the greatest populations of elephants in all of Africa. Impala, giraffe, zebras, and wildebeest are more animals to look out for in addition to lions and elephants. Over 550 different bird species can be found in Tarangire National Park. The Manyara National Park, in particular, sends hundreds of birds and other species to the park during the dry season.
The Great Rift Valley: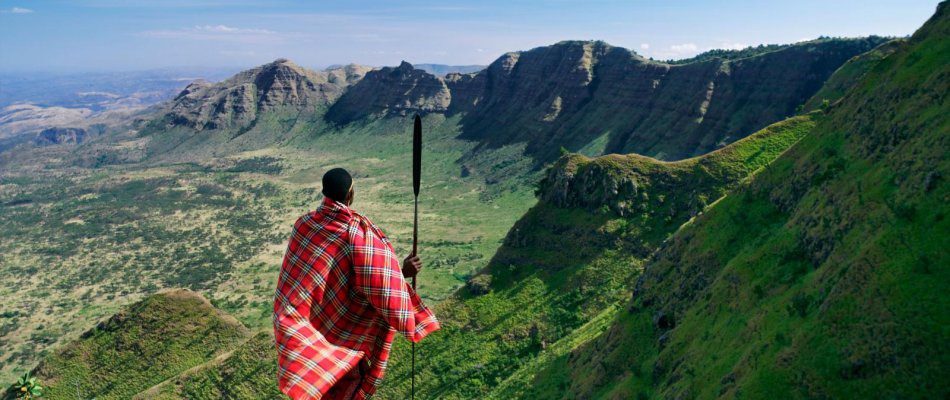 Tanzania is traversed by the East African Rift Valley, which leaves stunning natural features including lakes, rivers, hot springs, geysers, and volcanoes in its wake. Lake Tanganyika, Lake Natron, Lake Manyara, Lake Eyasi, Lake Victoria, and Lake Makati are a few of the lakes that may be found on the floor of Tanzania's portion of the rift valley. The vast majority of these lakes are small and gifted with incredible biodiversity.
Tanzanian Souvenir: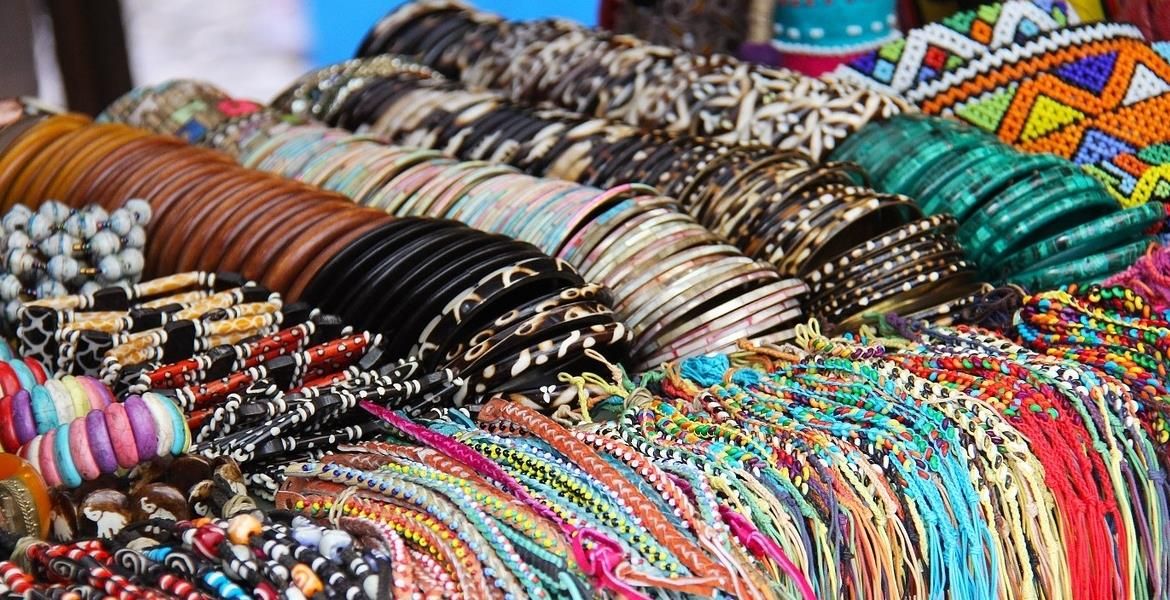 Getting the chance to purchase one-of-a-kind presents and souvenirs is one of the exciting aspects of traveling. Tanzania is home to numerous artisan stores, shopping malls, and other establishments where travellers can purchase exquisite local goods to give as gifts to friends back home. Visit Maasai Market Curio and Crafts when you are in Arusha for the greatest authentic Masai goods. They provide basket painting, Masai blankets, and exquisite handcrafted items for sale. If you have the opportunity to visit the Masai settlements while in the national parks, make sure to pick up some trinkets from them. The Masai market exquisite apparel, handbags, and jewelry.
Arusha: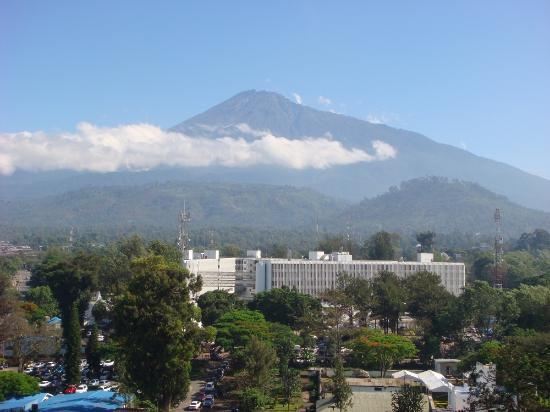 The name "safari capital of Tanzania" is frequently used to describe Arusha. The Germans built the city in the 19th century to serve as the regional administrative center, and it is located on Mount Meru's slopes. The Ngorongoro crater, the Serengeti, Lake Manyara, and other neighboring national parks are frequent destinations for travelers who stop here their route there. If you happen to stop in the city en route to or from the national parks, spend some time to explore Arusha's secret attractions. Hot springs, cultural institutions, shops for trinkets, and nightclubs are just a few of the things this lovely city has to offer.
Museums: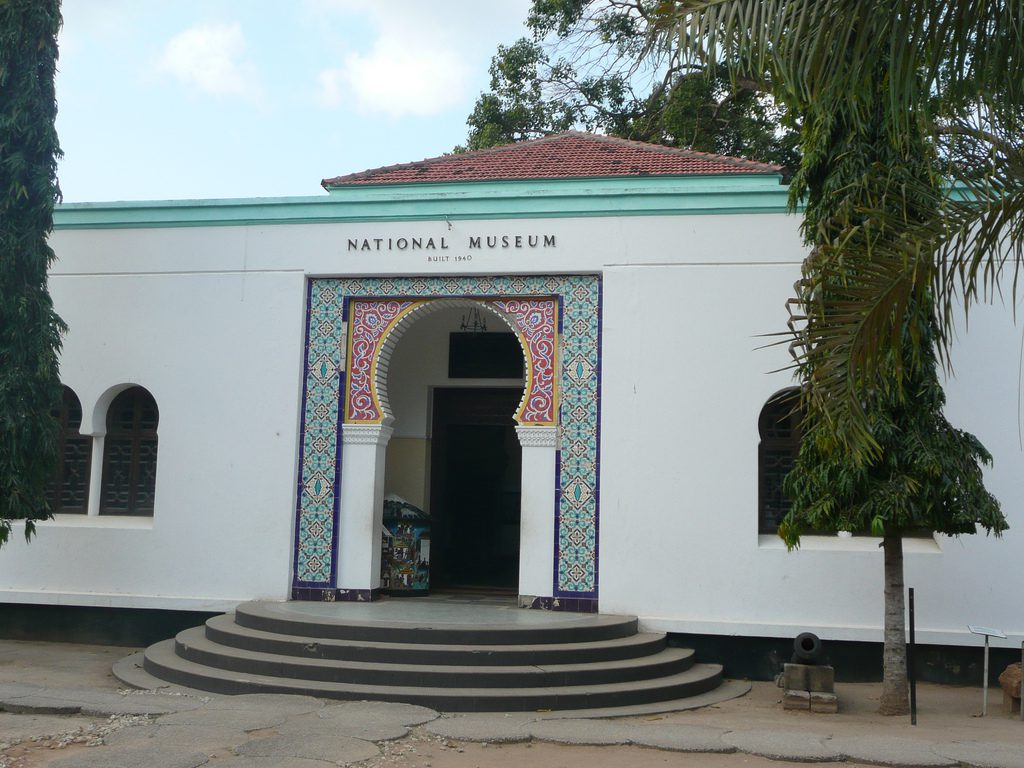 In Tanzania's many museums, you can find the best evidence concerning the country's unique history. Dar es Salaam's National Museum of Tanzania is arguably the most significant. This museum, which was initially built in 1940 and later extended, displays everything from antique cars to some of the finest antiques you will ever discover in Africa. Expect to discover prehistoric rock art and the first human footprints, which date back millions of years. The majority of the significant findings from Olduvai Gorge have been relocated here. The Makumbusho Village Museum, however, provides something very different. It is a sizable plot of ground with traditional structures from 18 of Tanzania's ethnic communities. The museum is a favorite among visitors because it gives them an opportunity to see Tanzanian culture all in one place.
Selous Game Reserve: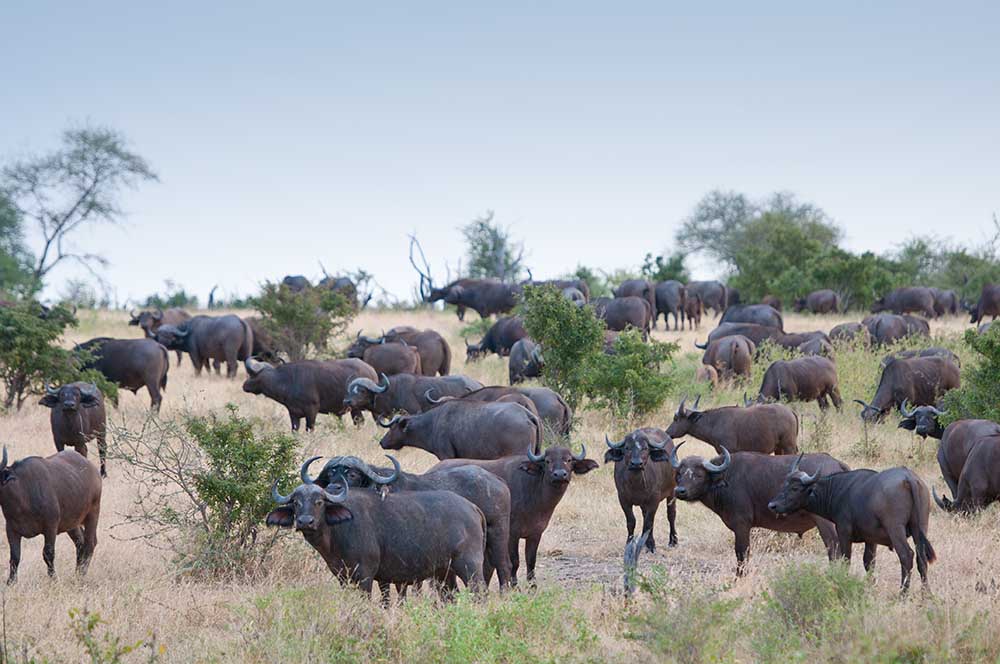 The Selous Game Reserve is situated in the county's southern region. It has additional protection zones outside of its primary boundaries and has a total extent of around 54,600 square kilometers. It bears Sir Frederick Selous' name, a soldier who lost his life in 1917 while battling the Germans in the first world war. Frederick was an excellent game hunter who later developed a fervent interest in conservation. Selous Game Reserve is about four times as large as Serengeti National Park only by sheer size. Typical savanna grasslands, bushes, woodlands, and rivers make up a large portion of the park. The park has expanded over the years to become a UNESCO World Heritage site.
The principal mammals in the reserve include rhinos, crocodiles, hippos, buffaloes, zebras, elephants, brindled gnus, eland, giraffes, greater kudus, hartebeests, leopards, lions, Nyasaland gnus, reedbucks, sable antelopes, spotted hyenas, warthogs, and waterbucks. With almost 110,000 animals, Selous contains the continent's greatest populations of elephants and buffaloes. Volcanic springs, lakes, and rivers (Rufiji and Rhuha) are some of the additional attractions besides mammals.
Lake Victoria: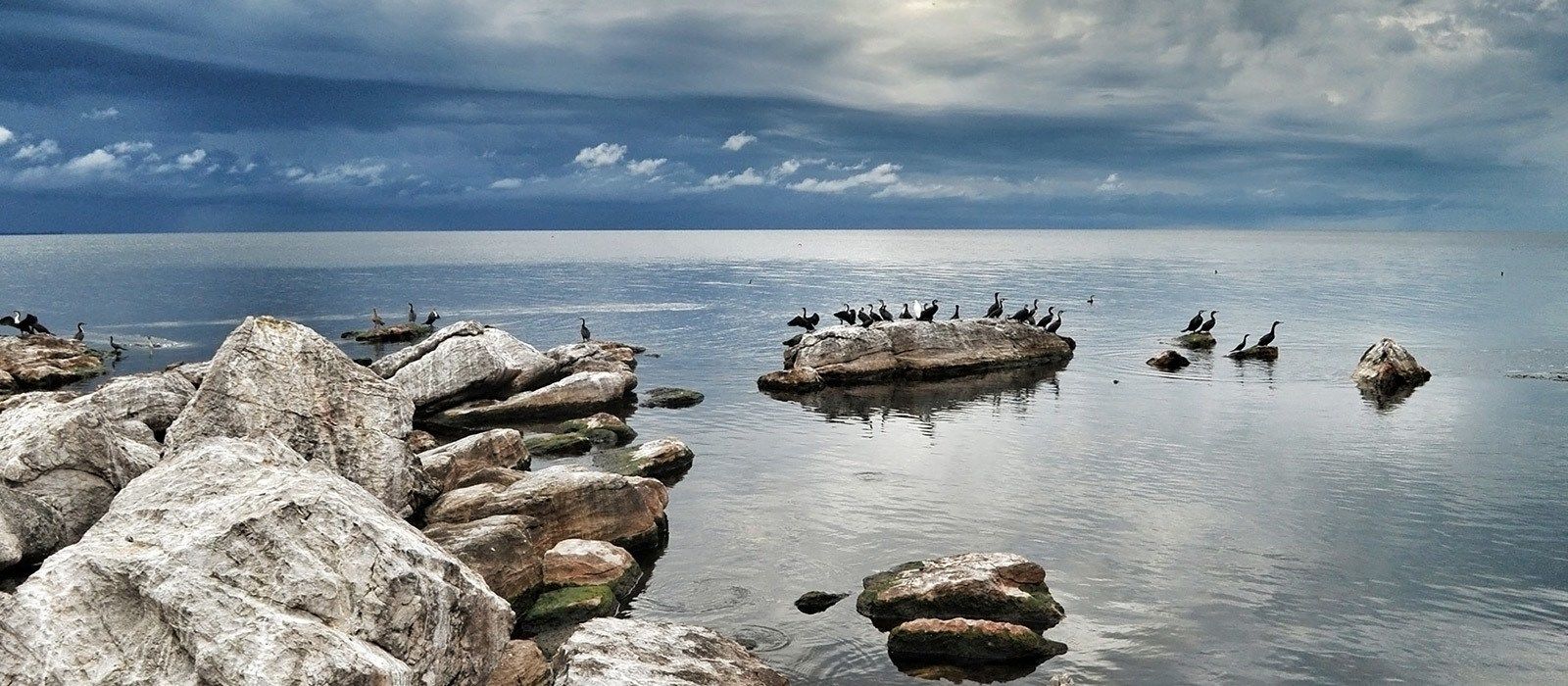 Uganda, Kenya, and Tanzania are all bordered by Lake Victoria. The great river Nile originates from this lake, which is the largest freshwater lake in Africa. Three settlements, Musoma, Mwanza, and Bukoba, are located adjacent to the lake in Tanzania. Fishing, island-to-island trade, and farming are the main sources of income for the towns' inhabitants. The Nile Perch and Tilapia are the two most popular fish harvested in the lake. The Tanzanian portion of Lake Victoria boasts incredible tourist attractions despite being remote from major cities and national parks. Numerous islands that house animal sanctuaries can be found between Musoma and Mwanza. The Rubondo Island National Park, which includes a few of the islands, is where you can go sport fishing and go bird watching.
Mount Kilimanjaro: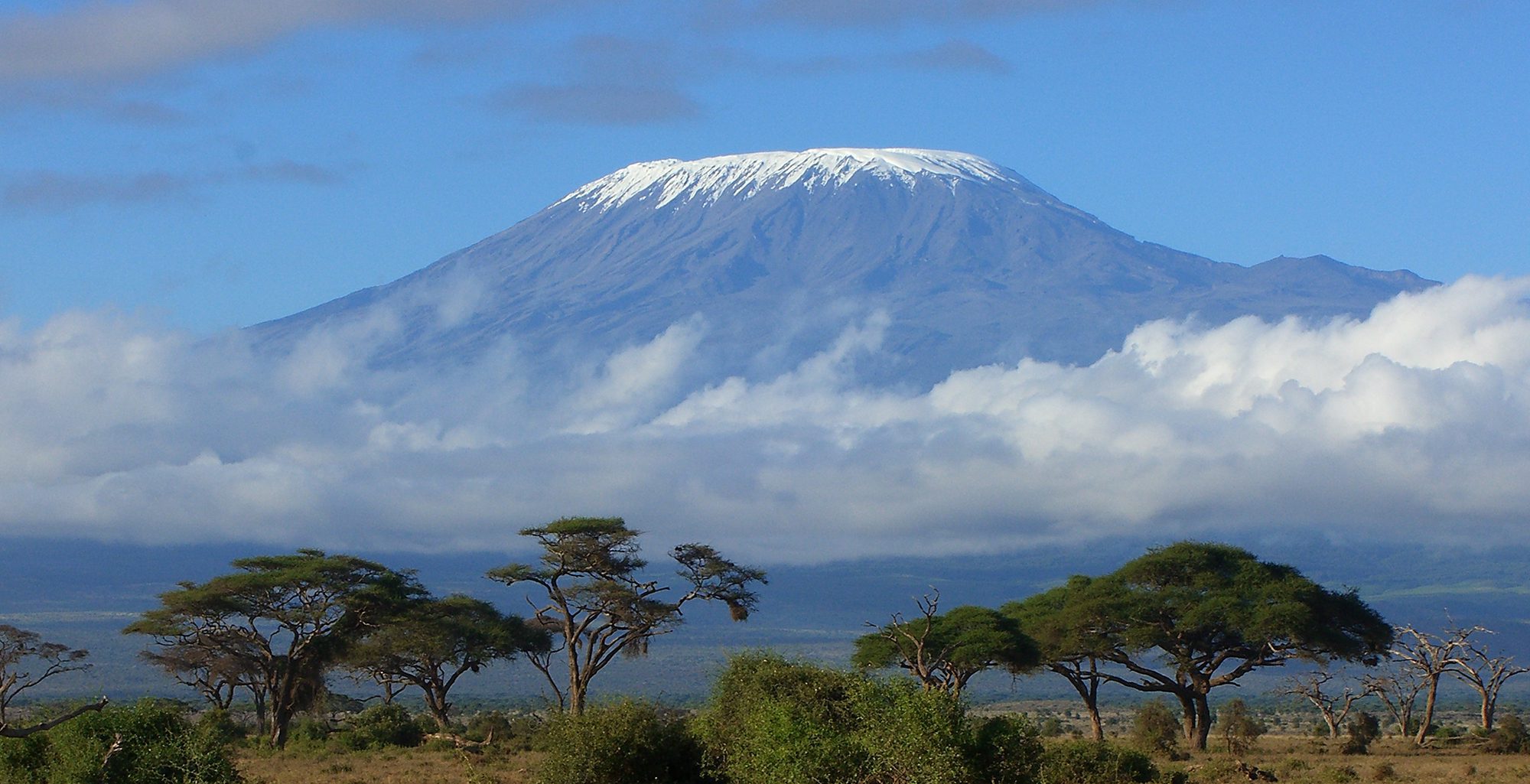 Mount Kilimanjaro is the highest mountain in Africa, rising 19,331 feet above sea level. It is also the world's tallest free-standing mountain. One million years ago, in the northeastern region of Tanzania, earth movements created the "roof of Africa," as it is frequently referred to. One of the most popular tourist destinations in Tanzania is Mount Kilimanjaro. Over 40,000 hikers make the snow-capped Uhuru peak their goal each year. The five main approaches to the summit are Rongai, Machame, Shirea, Lemosho, and Marangu. Every route has a different starting point within the park and offers a unique challenge. Although other routes are more scenic, Marangu is more straightforward and well-traveled. Comparing Mount Kilimanjaro to many of Africa's other mountains, hiking it is surprisingly safer and simpler.
Singita Grumeti Reserve: This is a privately run conservation initiative near to Serengeti National Park. Under a lease with the government, it is managed by Paul Tudor Jones. West of the Serengeti, where there are stunning vistas of the wildlife, is where the reserve is strategically located. This is a location you should go to if you want to see the big migration away from the masses while lodging in one of the finest lodges. Although pricey, you will experience a unique and intimate safari.
Lake Manyara National Park: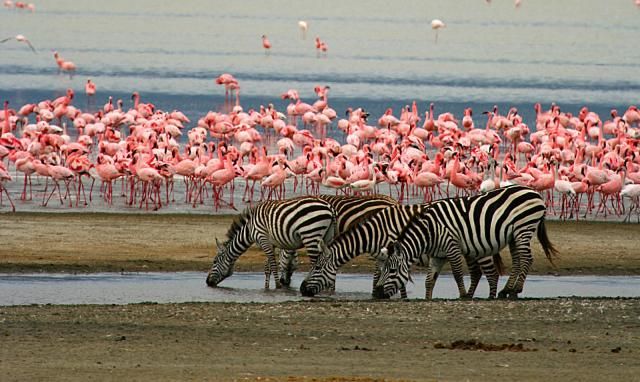 This park can be found close to Arusha. 330 square kilometers of water and forest make up the majority of the park. The park's focal point is Lake Manyara. One of the best areas in East Africa for birdwatching is thought to be the soda/alkaline lake. More than 300 different species of migratory birds, including flamingos, visit the lake during the rainy season. Once the lake begins to lose water due to evaporation during the dry season, many of the birds go. However, flamingo flocks and the local animals are still present. You can see wildebeest, giraffes, elephants, and hippos. The rare Lake Manyara tree climbing lions are one of the park's most notable attractions. It's extremely uncommon to see lions going up acacia trees to rest there. Only in this location, in South Africa's Kruger National Park, and in Uganda's Queen Elizabeth National Park are tree climbing lions to be found.
Arusha National Park: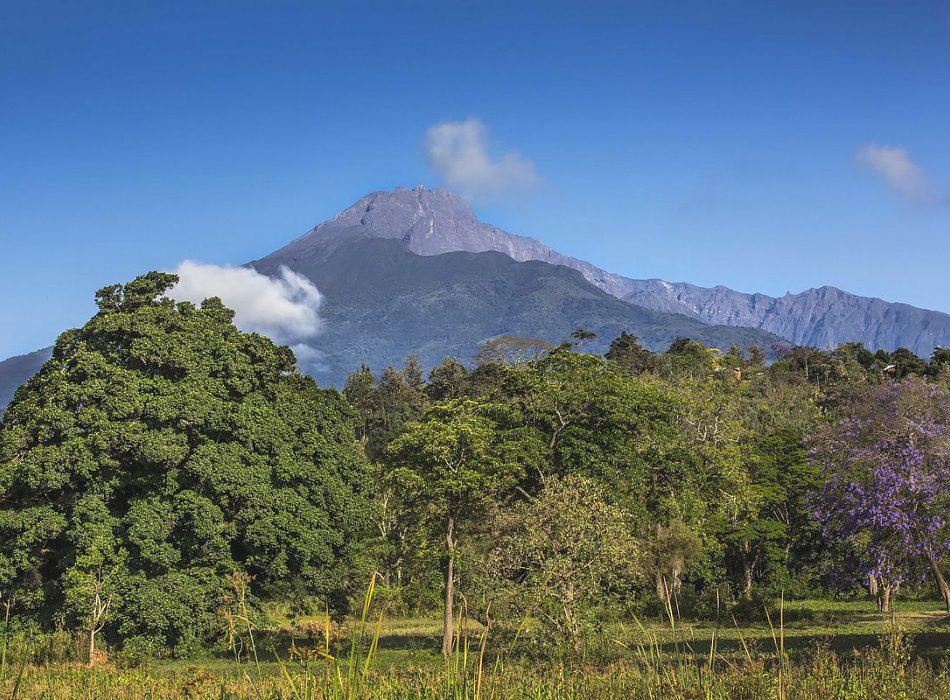 This is one among Tanzania's less frequented national parks. This is a result of visitors' interest in nearby parks like Lake Manyara, the Serengeti, and the Ngorongoro Crater. Despite this, Arusha National Park is close to the city of Arusha and offers a variety of species of its own. The park is typically visited by tourists for a day or two before or after going to the bigger national parks. The seven Momela Lakes, climbing Mount Meru, and exploring the Ngurdoto Crater are the park's main draws. Among many other animals, Colobus monkeys, buffaloes, warthogs, and zebras can be seen. With more than 200 kinds of resident and migratory birds, the Momela lakes are exceptionally beautiful.
The Arusha Cultural Centre: This is a site you really must visit for a cultural experience and some souvenir buying if you plan to stay in Arusha for a night or two following your excursion to the Serengeti or other surrounding parks. The Arusha Cultural Centre exhibits various sorts of Tanzanian art. It is among the top locations in the nation to discover Tanzania's rich cultural heritage.
Mount Meru: Even though Mount Meru is located within Arusha National Park, it needed to have its own tourist destination. It is Tanzania's second-highest mountain, rising around 4,565 meters above sea level. The most recent eruption of Mount Meru, an active stratovolcano, occurred in 1910. After a volcanic explosion 8,000 years ago, the mountain significantly shrunk from its previous size. The craters and tiny cones near the summit are proof of previous eruptions. Depending on the height, hiking paths pass through savanna grasslands, woods, heather zones, and moorlands. The best views are accessible from a small ridge that hikers must cross after reaching the peak. Hikers can see over 400 different bird species along Mount Kilimanjaro's slopes in addition to reaching the peak and enjoying stunning views of the mountain. Along the hills, small primates, leopards, and antelopes can be found.
Zanzibar: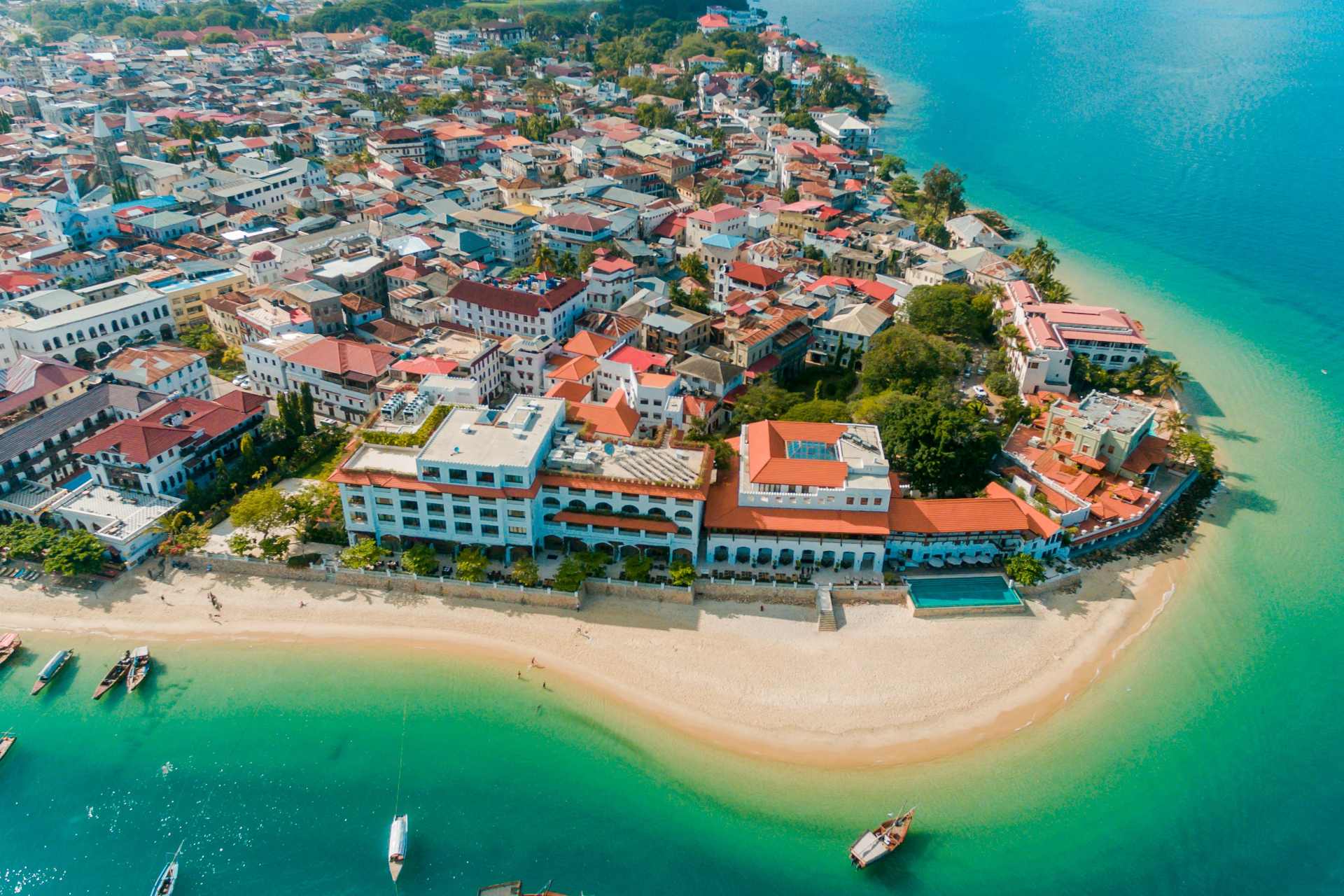 Zanzibar is a group of islands in Tanzania's portion of the Indian Ocean. During the centuries-long Arab control, it served as a significant commerce hub connecting the islands to the mainland. The stunning white sand beaches and Stone Town are Zanzibar's main draws for tourists. Some of Tanzania's most important cultural and historical sites, some of which date back to the early 15th century, may be found at Stone Town. Expect to navigate through tight spaces as you see historic mosques, the former Sultan's palace, traditional homes, and much more on a tour of Stone Town.
Mafia Island: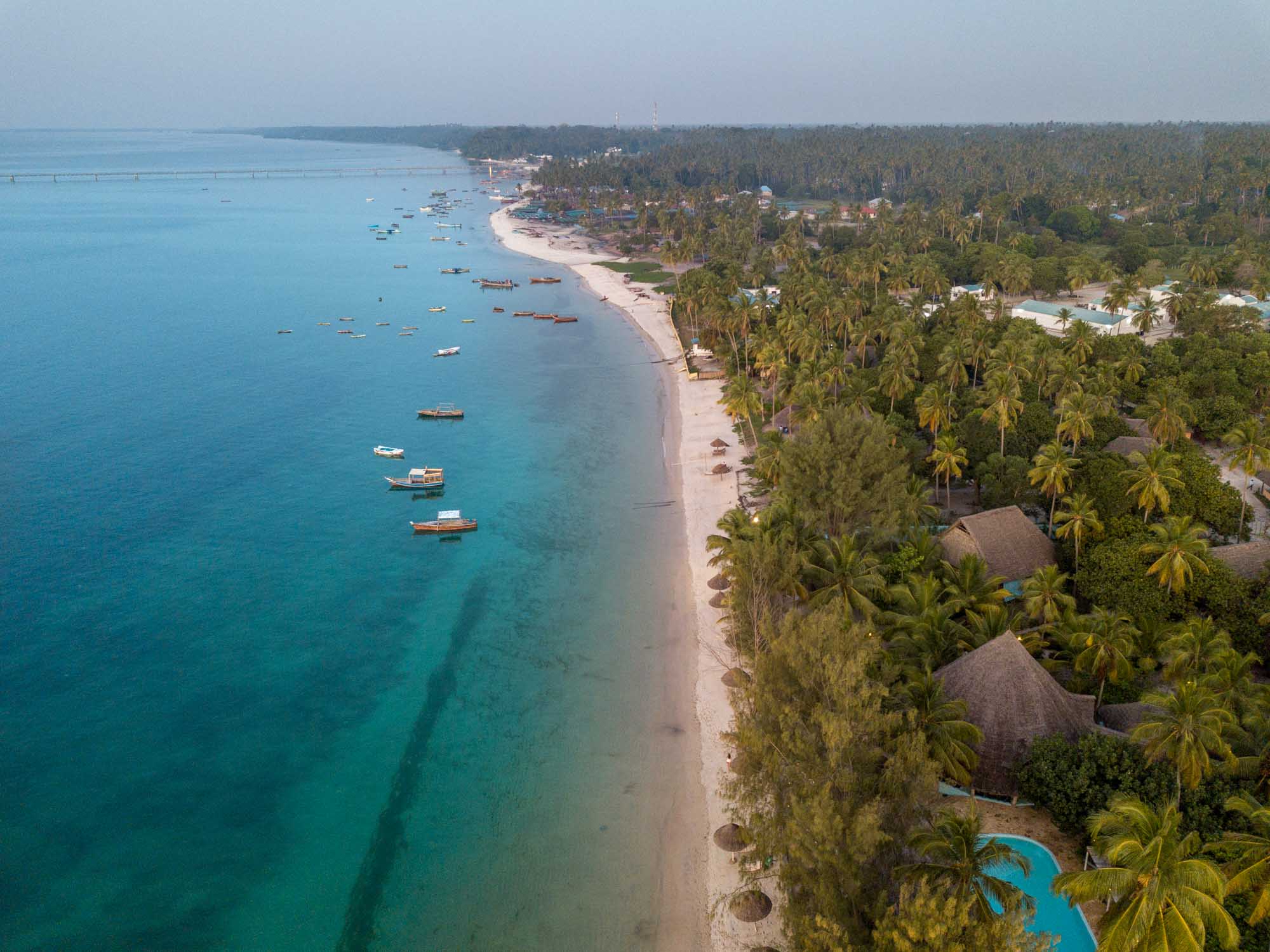 The Mafia Island is only one excellent illustration of Tanzania's beach lifestyle. Mafia Island has a population of only 41,000 and is directly governed by the mainland. Residents rely on fishing, tourism, and subsistence farming. The beaches of Mafia Island are immaculate and are still mostly unaffected by visitors. Visitors may anticipate a more intimate encounter with the chance to participate in a number of water sports, such as scuba diving, deep sea fishing, and even shark spotting. It is the ideal place to unwind following a strenuous safari on the mainland.
Pemba Island: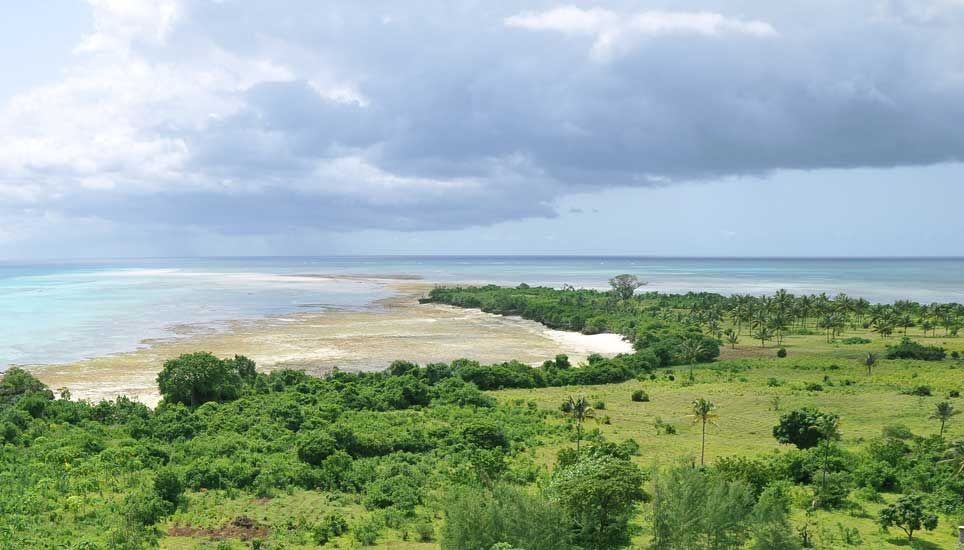 Pemba Island is a component of the Indian Ocean's "Spice Islands" as well as the Zanzibar Archipelago. Comparatively less people live there than in Unguja, which has an area of around 988 square meters. It is well known for the abundant marine life and unspoiled coral reefs. A sizable Omani Arab community that first arrived there some centuries ago still resides there. They had mixed-race children as a result of their intermarriage with the locals. Large clove and other spice plantations can thrive on Pemba Island due to its excellent soils. As the residence of some of the most potent traditional witch doctors in the nation, Pemba Island has acquired a mixed reputation. Each year, thousands of people come to the island simply to see these medicine men in the hopes that they will help them with their issues in the outside world. If black magic isn't your thing, you may also try bull fighting, snorkeling, and other water activities.